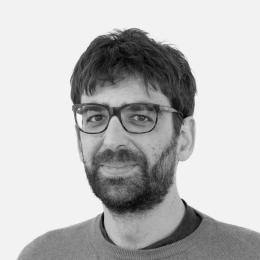 Jacopo joined the Basel Institute on Governance in April 2019 as a Senior Research Fellow. He holds a PhD in Sociology and Political Studies from the University of Turin (Department of Cultures, Politics and Society), Italy. During his doctorate, he held two visiting research posts, one at the Centre International de Criminologie Comparée of the University of Montreal in Canada, and the other at the School of Criminology and Criminal Justice at Northeastern University in Boston, USA. 
He also holds a Master's degree in International Relations from the University of Florence (Faculty of Political Science), Italy, and a Bachelor's degree in Culture and Human Rights from the University of Bologna (Faculty of Political Science), Italy. 
Together with this academic experience, Jacopo has worked in the private sector in the fields of external relations and asylum seekers' hospitality. His research has been focused on a variety of topics, including civil conflicts and military regimes in Sub-Saharan African countries, corruption in the public works and football industry in Italy, dark networks and illicit trafficking. 
See Jacopo's research profiles on Google Scholar and ResearchGate.