Preliminary report: Examining wildlife trafficking networks in East Africa through the lens of social network analysis
This report provides a first iteration of preliminary insights from the social network analysis of transnational wildlife trafficking networks operating along the East Africa – Southeast Asia trading chain.
Initial insights on the structure and characteristics of social networks engaged in wildlife trafficking in East Africa suggest that they operate: (a) as a form of transnational organised crime; (b) as a form of business enterprise; (c) with both bottom-up and top-down mechanisms; (d) with a social infrastructure; and (e) with more complexity in transit countries like Uganda.  
In terms of the strategies and operations of these social networks, the early research suggests that members of different networks cooperate - within an organised crime framework - in the process of moving the goods from parks in Africa to the homes of buyers in Asia.
The use of social network analysis to support law enforcement efforts against organised criminal networks involved in IWT is novel in itself. Critical reflections on these preliminary insights are therefore crucial to exploring the contribution of social network analysis towards the prevention and effective combating of illegal wildlife trade (IWT).
Feedback to the author is very welcome.
See further information on the Basel Institute's IWT programme and the focus of the programme's research and social network analysis component.
Links and other languages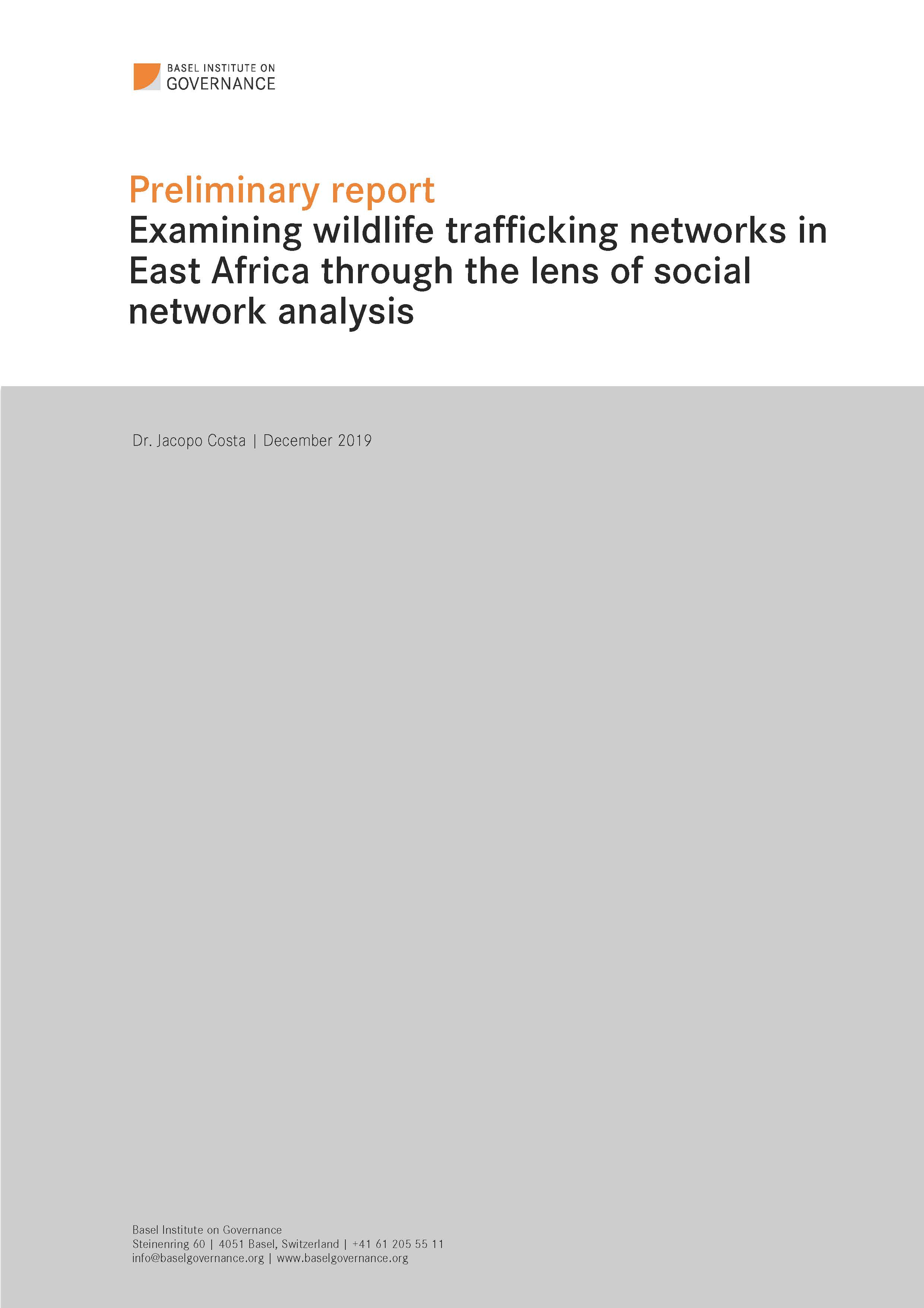 Publisher
Basel Institute on Governance
Author(s)