Social network analysis in the fight against illegal wildlife trade
This short report provides a framework for leveraging synergies between researchers in the field of social network analysis (SNA) and practitioners in the field of intelligence and law enforcement against illegal wildlife trade (IWT). The synergies between theory and practice are potentially great yet largely unexplored.
The report shows how SNA research can support investigations relating to IWT and how, in turn, data and experience gleaned from IWT investigations can help SNA research. By joining forces with their different but complementary approaches, researchers and practitioners can generate novel insights to support the fight against IWT. 
It is one of a series of publications in the context of a PMI Impact-funded project focused on stopping corruption from fuelling IWT along the East Africa-Southeast Asia trading chain. See further information on the Basel Institute's IWT programme and the focus of the programme's research and social network analysis component.
Links and other languages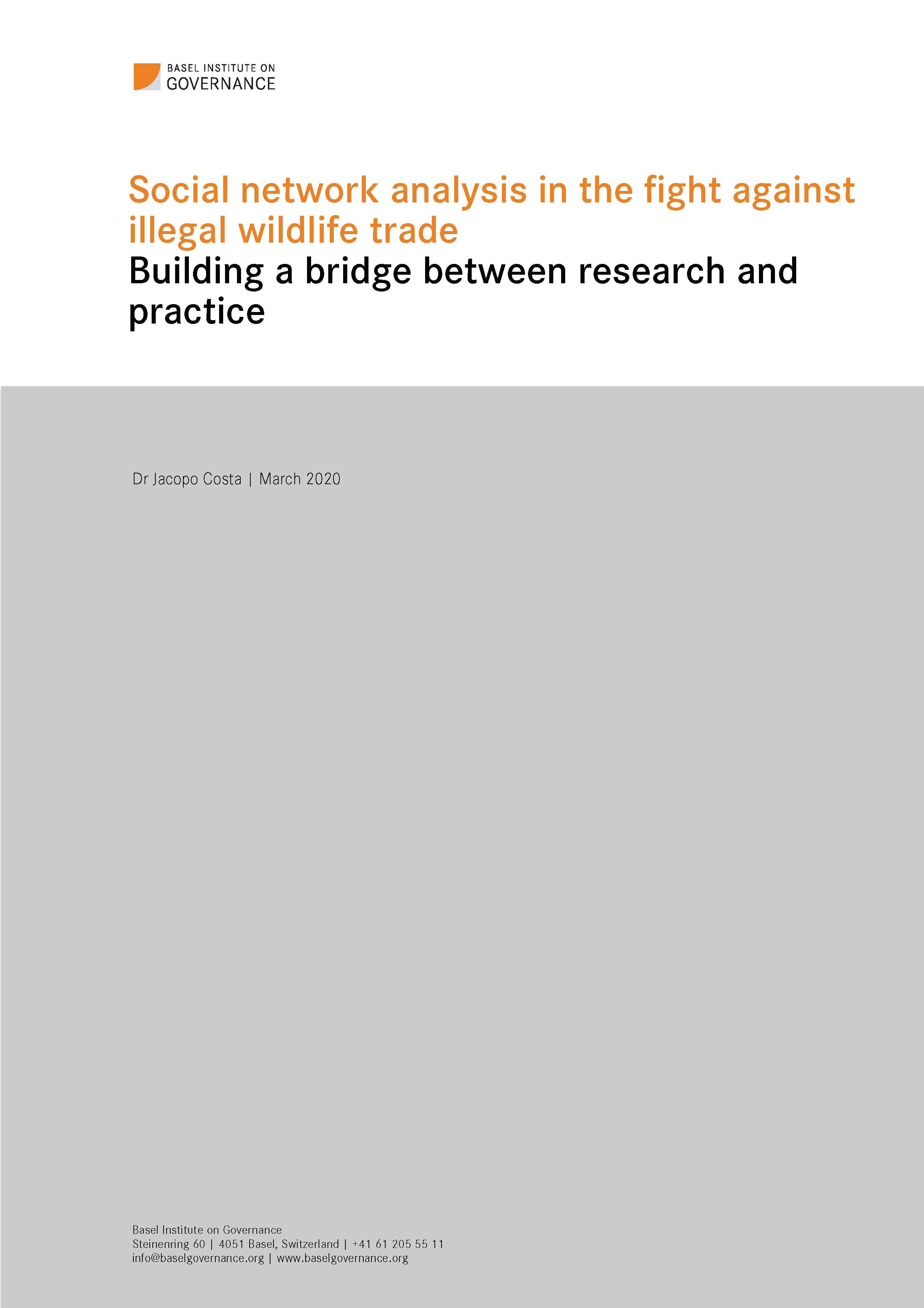 Publisher
Basel Institute on Governance
Author(s)