Quick Guide 4: Social network analysis in combating organised crime and trafficking
Jacopo Costa, Senior Research Fellow, offers this quick guide to social network analysis (SNA). He explains how it can help us to better understand and tackle the transnational organised crime and dark networks that sustain corruption, money laundering and illicit trafficking. 
What is social network analysis? 
What can it tell us?
What goes into the analysis?
How can SNA help law enforcement authorities and policymakers?
About this Quick Guide
This work is licensed under a Creative Commons Attribution-NonCommercial-NoDerivatives 4.0 International License. It is part of the Basel Institute on Governance Quick Guide series, ISSN 2673-5229.
Links and other languages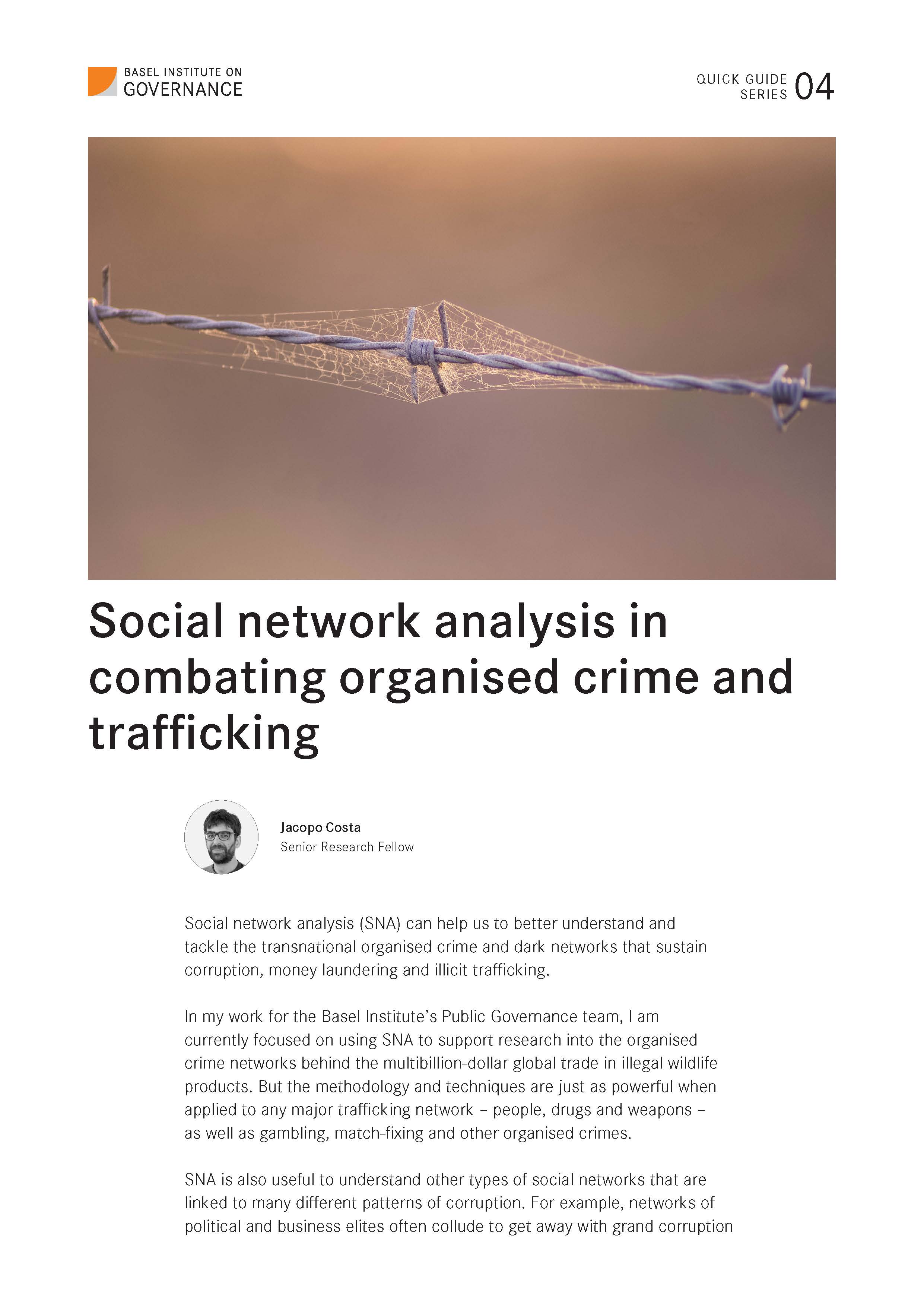 Publisher
Basel Institute on Governance
Author(s)