Organisational forms of corruption networks: the Odebrecht-Toledo case
Actors in grand corruption schemes often conspire and deliberately create sophisticated networks to extract huge amounts of public resources from government systems. They hide such conspiracies behind hybrid formal/informal arrangements.
Using a mixed methods approach, this study investigates the corruption scheme initiated by former Peruvian President Alejandro Toledo and the Brazilian construction giant Odebrecht Group. We argue that separating the networks of the client (Odebrecht) and the agent (Toledo) sides provides analytical leverage for studying complex corrupt arrangements.
We found that the organisational forms designed by corrupt actors on either side were essential to ensuring the secret and safe operation of the network. Introducing the concept of organisational form into corruption research helps better understand the nature of these networks. We also found that different parts of the networks are shaped by different types of corruption. The article concludes with implications for practice.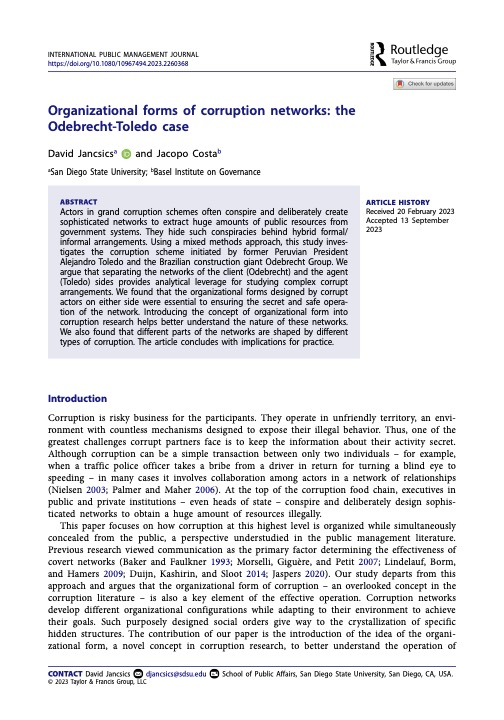 Author(s)