Quick Guide 23: Informal networks and anti-corruption
Why do many countries still struggle with high levels of corruption, in spite of years of investment in anti-corruption programmes and even where the right laws, rules and institutions are in place?
We believe one reason is that anti-corruption laws and policies are too often focused narrowly on individuals, rather than networks of individuals.
In our research, we see repeatedly how high levels of corruption are rarely the result of individual behaviour – some isolated rotten apples transgressing the formal legal order and leading others astray. Rather, corruption more frequently springs from the social norms and group dynamics of well-articulated and resilient informal networks.
And it's those networks that have much to lose from integrity and ethics. Their behaviour as a group entrenches corruption, and they block attempts at reforms. This quick guide takes a look at what this means and the implications for anti-corruption programming.
About this Quick Guide
This work is licensed under a Creative Commons Attribution-NonCommercial-NoDerivatives 4.0 International License. It is part of the Basel Institute on Governance Quick Guide series, ISSN 2673-5229.
Links and other languages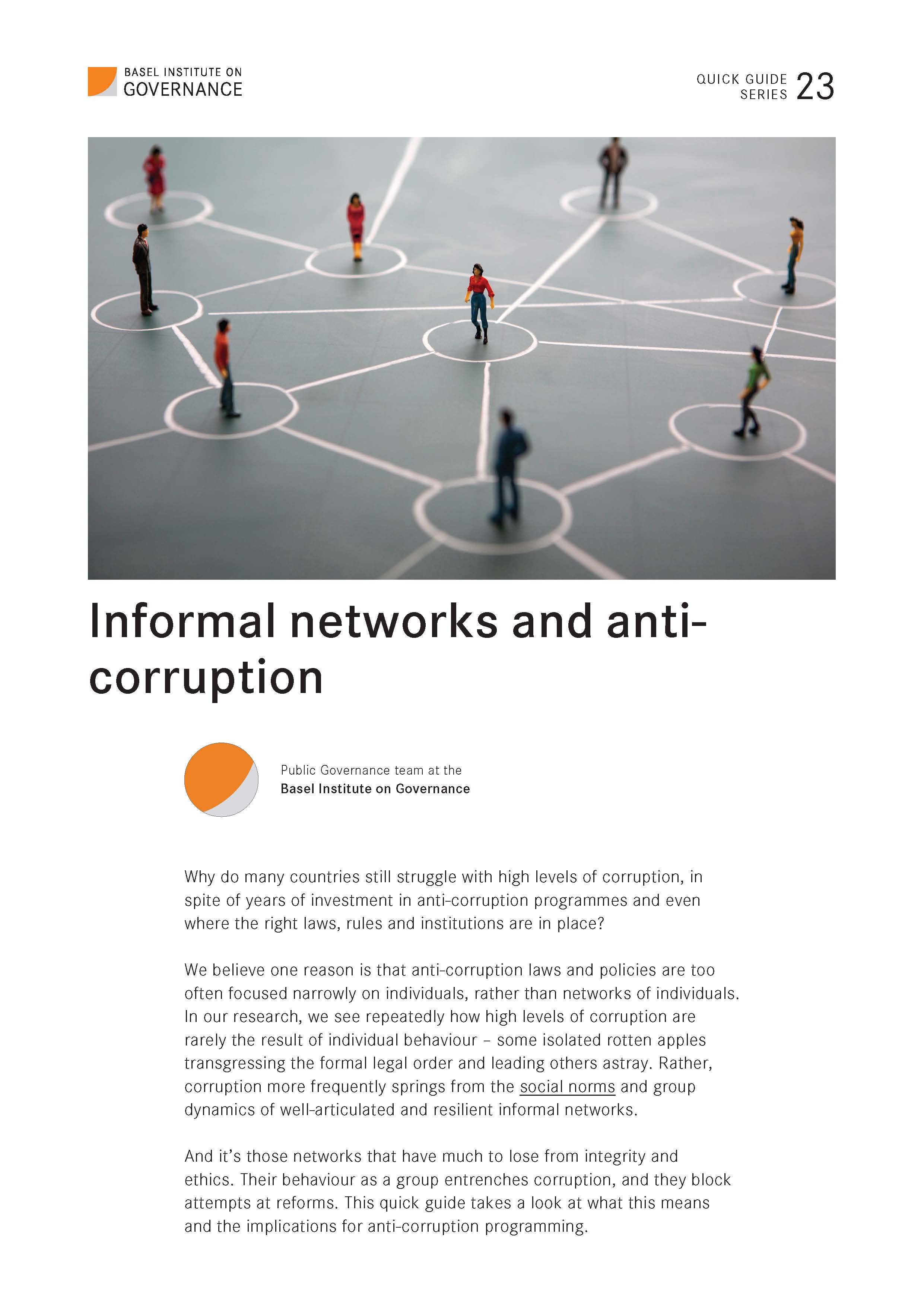 Publisher
Basel Institute on Governance
Author(s)