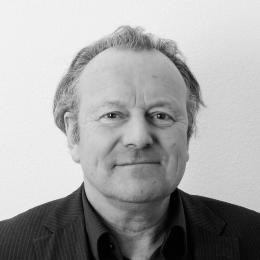 Mark Pieth
Professor Mark Pieth is the founder and former President of the Basel Institute on Governance (until end September 2022). He now leads a boutique international law firm specialised in white-collar crime and Swiss criminal law.
Based in Basel, Office Pieth draws on the experience gained by Mark Pieth over an illustrious 30-year career as a legal expert, defence lawyer, judge and compliance advisor. It provides expert opinions in international cases, in particular in the area of economic crime (corruption, money laundering, fraud), and on Swiss law in domestic and foreign proceedings. Focus areas include criminal law, criminal procedure and mutual legal assistance. 
Professor Pieth's reputation is built on 27 years as Professor of Criminal Law at the University of Basel and prominent roles on the international stage, such as Chair of the OECD Working Group on Bribery for 24 years, a founding member of the Financial Action Task Force (FATF), a member of the UN Independent Inquiry Committee into the Iraq Oil-for-Food Programme, and Chair of the Independent Governance Committee overseeing the reform process of FIFA. He has served as an expert in landmark arbitration cases, such as IPOC, Fraport vs Philippines, Spentex vs Uzbekistan and numerous high-profile commercial cases.
Pieth has authored or edited over 35 books on economic crime, organised crime and criminal law, as well as a Toolkit for Arbitrators on corruption and money laundering in international arbitration that has received worldwide acclaim. He established the Competence Centre Arbitration and Crime at the University of Basel, is a Founding Fellow of the International Academy of Financial Crime Litigators, and founded the Basel Institute on Governance in 2003 as a research and policy institute focused on anti-corruption Collective Action, international asset recovery and countering economic crime.