Report of the Expert Advisory Group on Anti-Corruption, Transparency, and Integrity in Latin America and the Caribbean
Recent corruption scandals have shown the negative effects that corruption may have in countries around the world, including those of the Latin American and Caribbean region. The Inter-American Development Bank has therefore convened an independent group of experts composed by eight governance and anti-corruption scholars and practitioners to identify innovative and effective approaches to combat corruption in the region.
Drawing on the members' decades of experience, this report analyzes the key features of corruption in the region and proposes an ambitious agenda toward more systemic transformation. The report targets a series of measures aimed at strengthening the rule of law and public institutions, addressing state capture, and helping to meet citizens' aspirations for sustainable and inclusive development.
Hence, the report recommends a multi-layered approach that requires collective action by governments, the private sector, civil society, and international institutions to tackle the roots of corruption and capture through global, regional, and domestic initiatives.
Links and other languages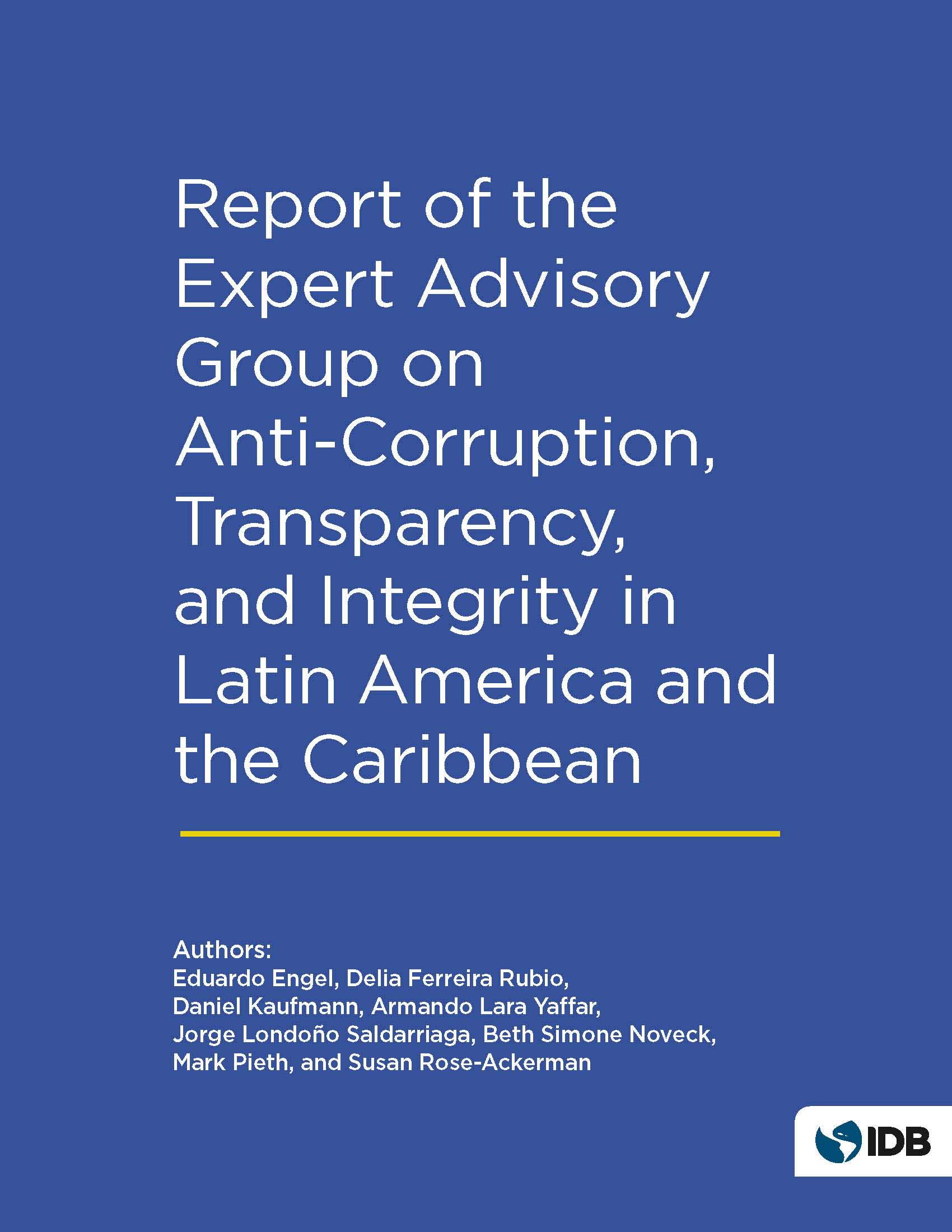 Publisher
Inter-American Development Bank
Author(s)