Green Corruption - interview with Miljøkrim
This in-depth interview with Professor Mark Pieth and Juhani Grossmann, Team Leader - Green Corruption programme at the Basel Institute on Governance, was conducted by Marianne Djupesland and Nina Norset Little of Økokrim, the National Authority for Investigation and Prosecution of Economic and Environmental Crime in Norway.
It covers:
What "green corruption" means and examples of cases of green corruption.
The link between weak governance and environmental crime.
Sectors that are particularly prone to green corruption, such as wildlife, mining, illegal logging, waste trafficking and fishing.
The responsibility of European countries, companies and financial institutions to tackle green corruption, even if the negative effects are felt elsewhere.
Legislative gaps that mean money laundering from environmental crimes is not prioritised in some countries.
The role of Collective Action in fighting corruption relating to environmental crime and in promoting environmental sustainability
The essential of prosecutors in fighting green corruption.
The interview appears in Økokrim's December issue of "Miljøkrim".
Links and other languages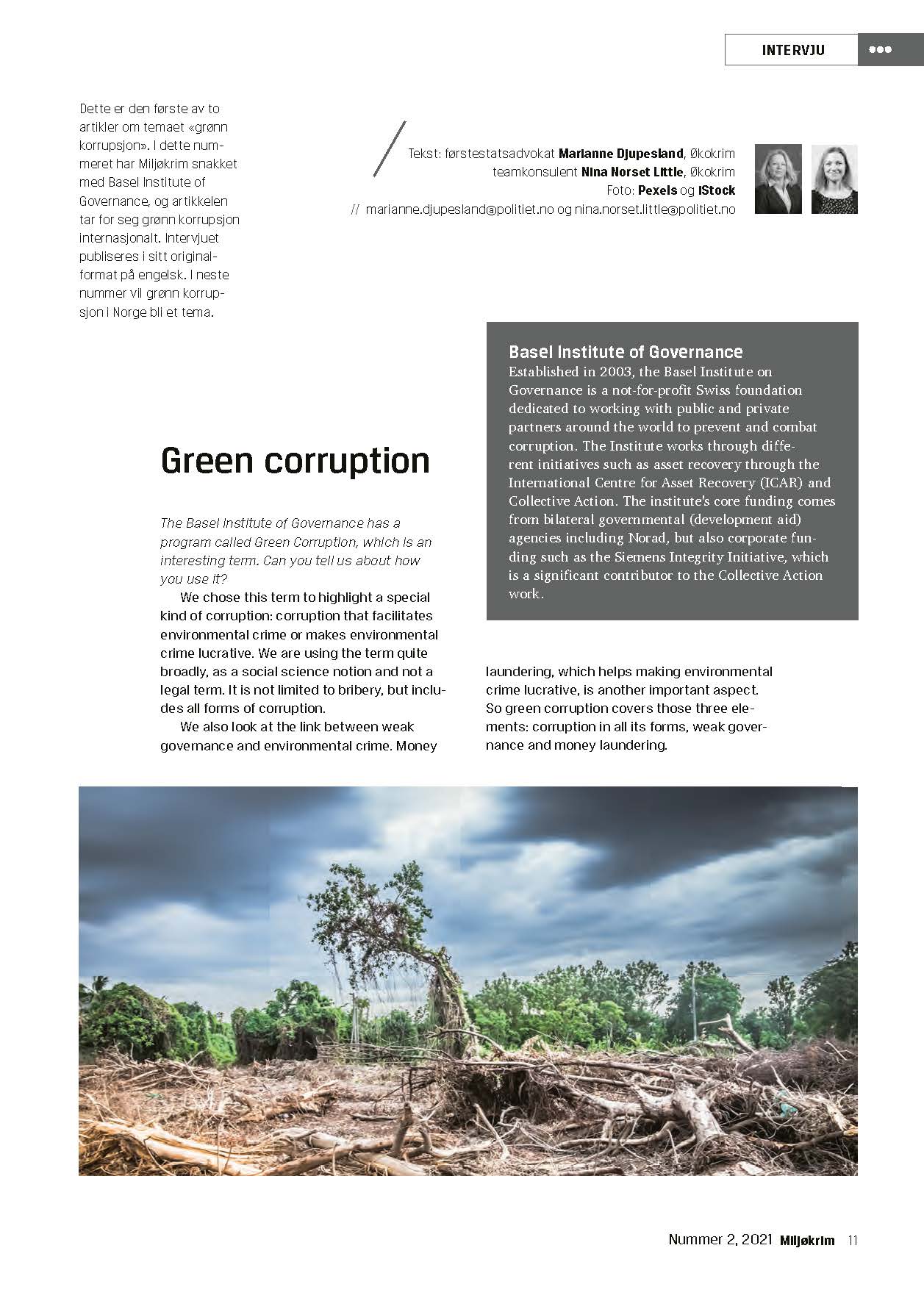 Publisher
Miljøkrim - a publication of Økokrim, the National Authority for Investigation and Prosecution of Economic and Environmental Crime in Norway
Author(s)