06. May 2019
Gold Laundering – why I decided to tackle the gold trade and human rights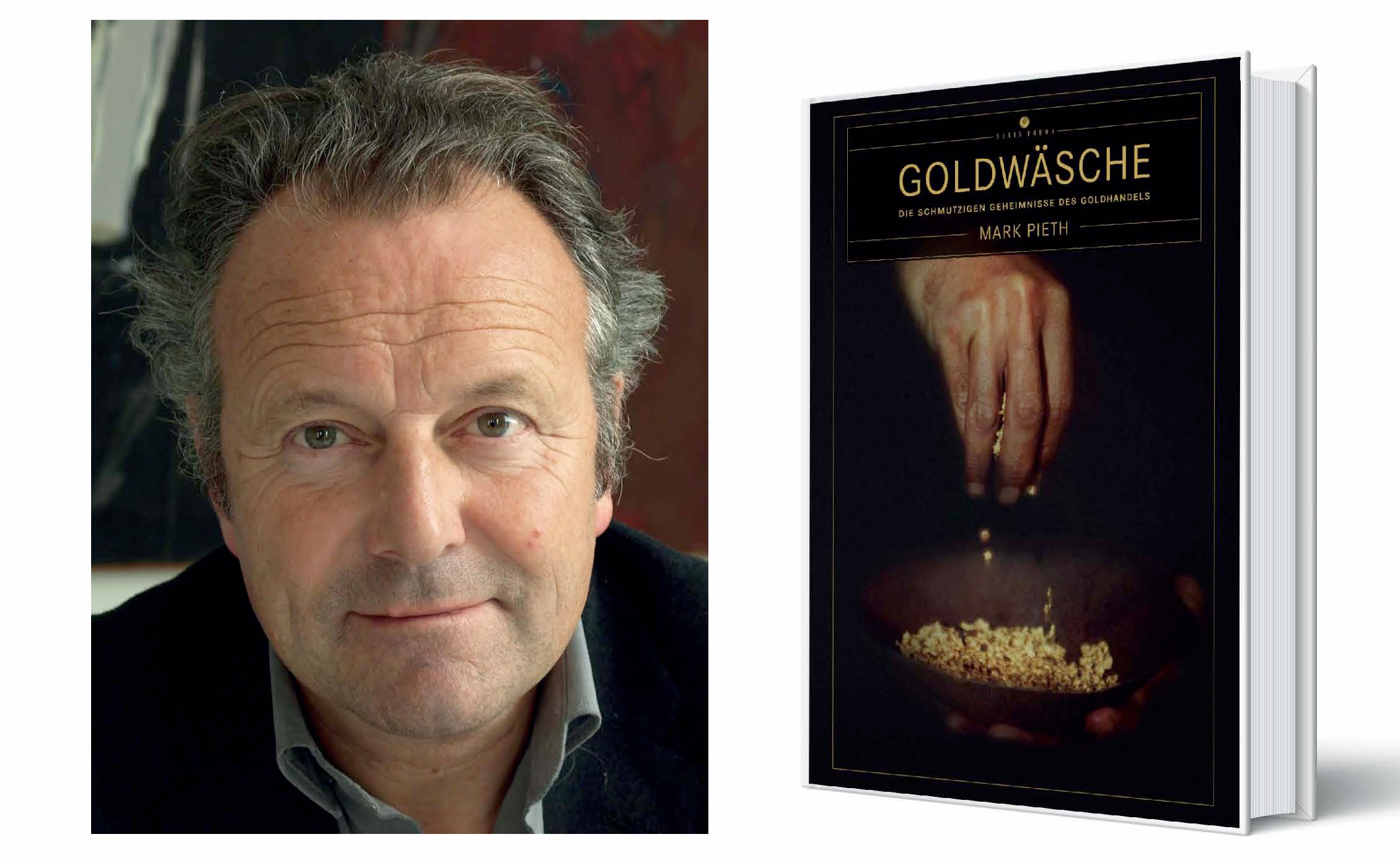 Gold Laundering – the dirty secrets of the gold trade and how to clean up is the latest book by Professor Mark Pieth, President of the Basel Institute on Governance. Published by Salis Verlag in English and German, Gold Laundering looks at how the global gold market works, its fundamental role in shaping economic and political history, and its relation to human rights violations, environmental destruction, corruption and other major problems.
Pieth's aim is not just to point out the challenges, but to offer a clear, coherent set recommendations for how the gold industry can overcome these and achieve credible protection of human rights. It has been meticulously researched in the field with help from Stefan Mbiyavanga and many others, including NGOs and industry insiders.
In this foreword to the English version, Pieth explains why he decided to write about the gold trade:
Foreword to Gold Laundering
I have spent the last 25 years working in the field of international regulation to keep corruption, money laundering and organised crime at bay. As an academic working at a Swiss university, I could of course not help realising that my native country played a very special role, not only in banking and commodity trading, but also in refining and trading precious metals.
In contrast to other products, precious metals are imported and re-exported after refining. The sheer magnitude of the turnover is mind-boggling: up to 3,000 t of gold per year, amounting to 50–70 percent of the world's gold refining. So Switzerland is obviously confronted with considerable environmental and human rights risks – adding to the risks from its involvement with financial services (money laundering, kleptocracy, tax evasion and the like), commodity trading (corruption), arms exports, international sports organisations, and more. 
I was, and still am, shocked at the general lack of awareness about these risks. I am equally dismayed at the lack of political will to implement regulations to improve the lives of the millions of people involved in or affected by gold mining worldwide. It is obviously not a problem only for Switzerland. But you would think we had learnt our lesson from the past.
I decided to give international efforts to regulate the gold supply chain, including soft law and self-regulation, a critical look based on my experiences in the fight against economic crime.
As this book will show, we have not yet achieved credible protection of essential human rights in this area – and given our fast-growing hunger for other rare metals and rare earth elements, the implications of this go far beyond gold.
Find out more