Working Paper 3: Verhaltensregeln für die Verwaltung von Vorsorgeeinrichtungen
Eine ganze Reihe von Problemfällen hat zu einer breiten Diskussion über das Verhalten der Verantwortlichen für Vorsorgeeinrichtungen geführt, insbesondere bei der internen und externen Verwaltung der Vorsorgevermögens, und aufgezeigt, dass beachtliche Defizite bestehen, vor allem wenn Vergleiche mit anderen professionellen Vermögensverwaltern, wie Banken, gezogen werden.
Im Vordergrund muss der Schutz des guten Rufs der einzelnen Vorsorgeeinrichtung sowie das Vertrauen der Begünstigten in die Integrität der mit der Verwaltung dieses Sozialkapitals Betrauten stehen. Grundsätzlich sollten deshalb an Vorsorgeeinrichtungen, was den guten Ruf ihrer obersten Organe und die Gewährleistung der Ordnungsmässigkeit angeht, vergleichbare Anforderungen gestellt werden.
About this Working Paper
This paper is part of the Basel Institute on Governance Working Paper Series, ISSN: 2624-9650.
Links and other languages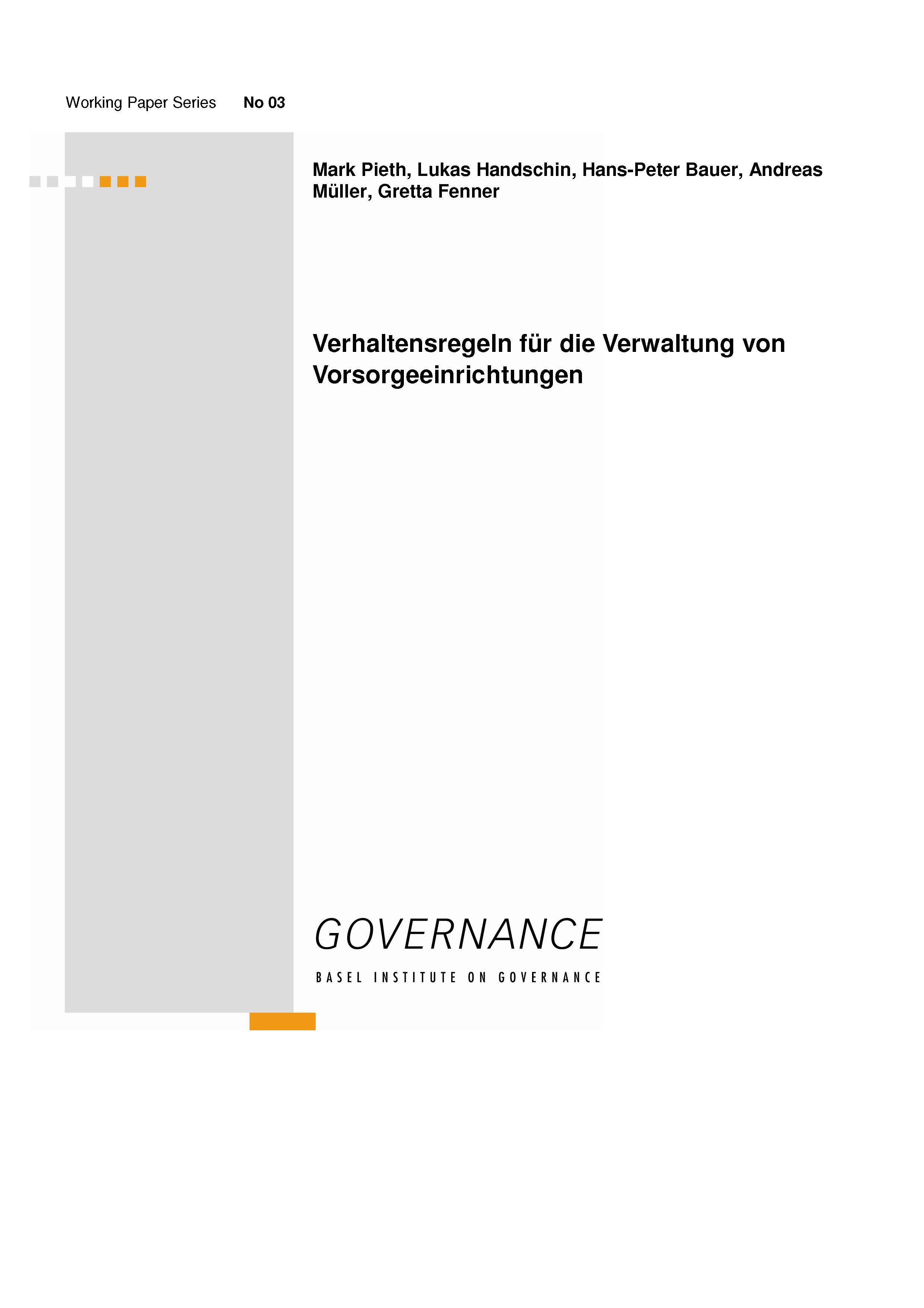 Publisher
Basel Institute on Governance
Author(s)