Working Paper 46: Incrementando el impacto de los Pactos de Integridad en la contratación pública: un análisis desde la experiencia en España
Este documento de trabajo analiza cuatro Pactos de Integridad en España implementados entre abril de 2017 y enero de 2019. Basándose en el análisis, ofrece recomendaciones específicas para medir y mejorar el impacto de los Pactos de Integridad, especialmente para lograr cambios a largo plazo.
***
Enhancing the impact of Integrity Pacts in public procurement: an analysis from Spain's experience
This Working Paper analyses four Integrity Pacts in Spain implemented between April 2017 and January 2019. Based on the analysis, it offers specific recommendations to measure and enhance the impact of Integrity Pacts, especially in achieving long-term change.
Sobre este Documento de Trabajo
Este trabajo forma parte de una serie de documentos de trabajo del Basel Institute on Governance, ISSN: 2624-9650. Puede ser libremente compartido bajo una licencia Creative Commons: CC BY-NC-ND 4.0.
Citation: Arribas Reyes, Esteban. 2023. 'Incrementando el impacto de los Pactos de Integridad en la contratación pública: un análisis desde la experiencia en España.' Working Paper 46, Basel Institute on Governance. Disponible en: https://baselgovernance.org/publications/wp46
Links and other languages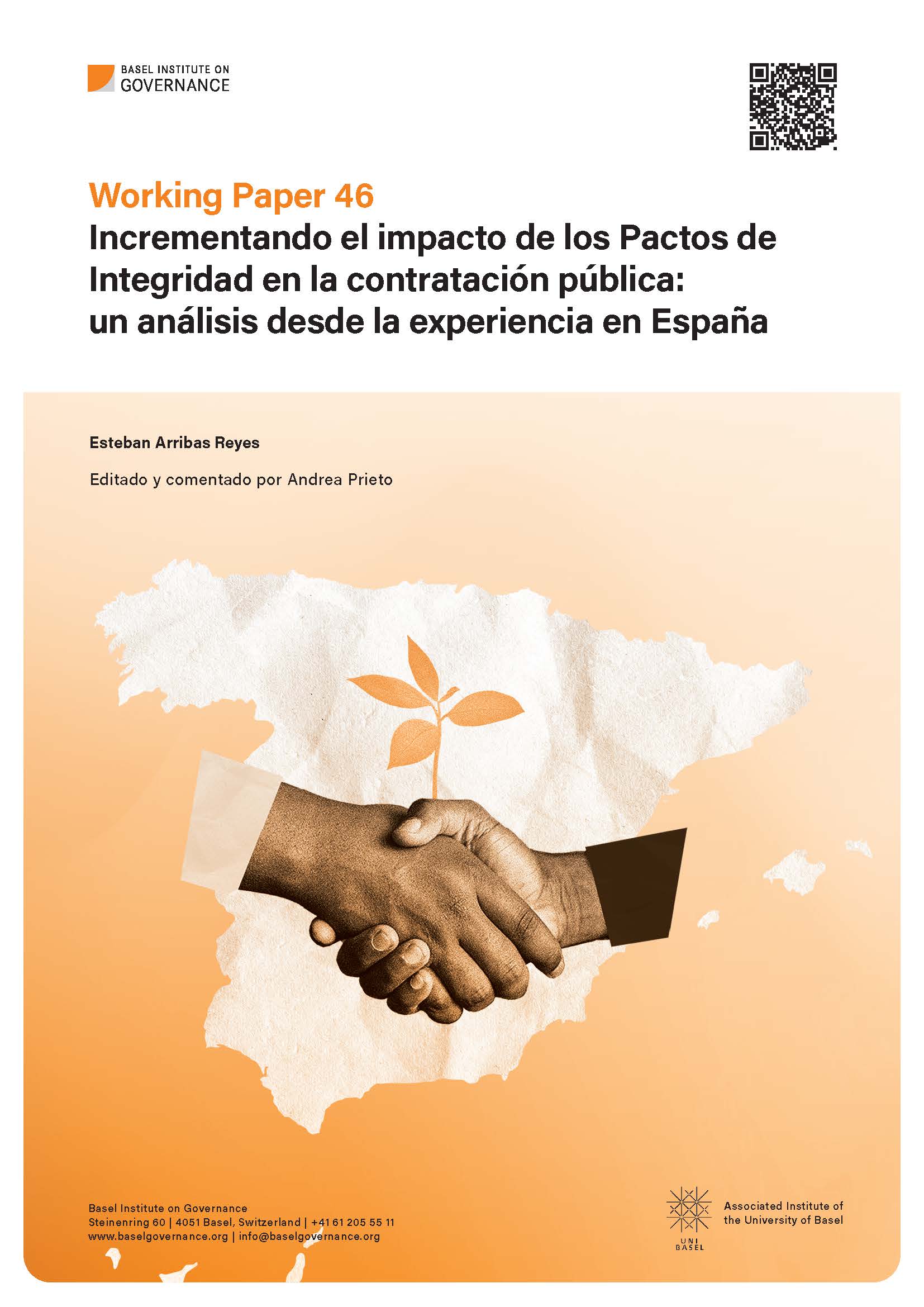 Publisher
Basel Institute on Governance
Author(s)