05. July 2021
First meeting of the Asset Recovery Knowledge Community in Latin America explores international cooperation in cases of non-conviction based forfeiture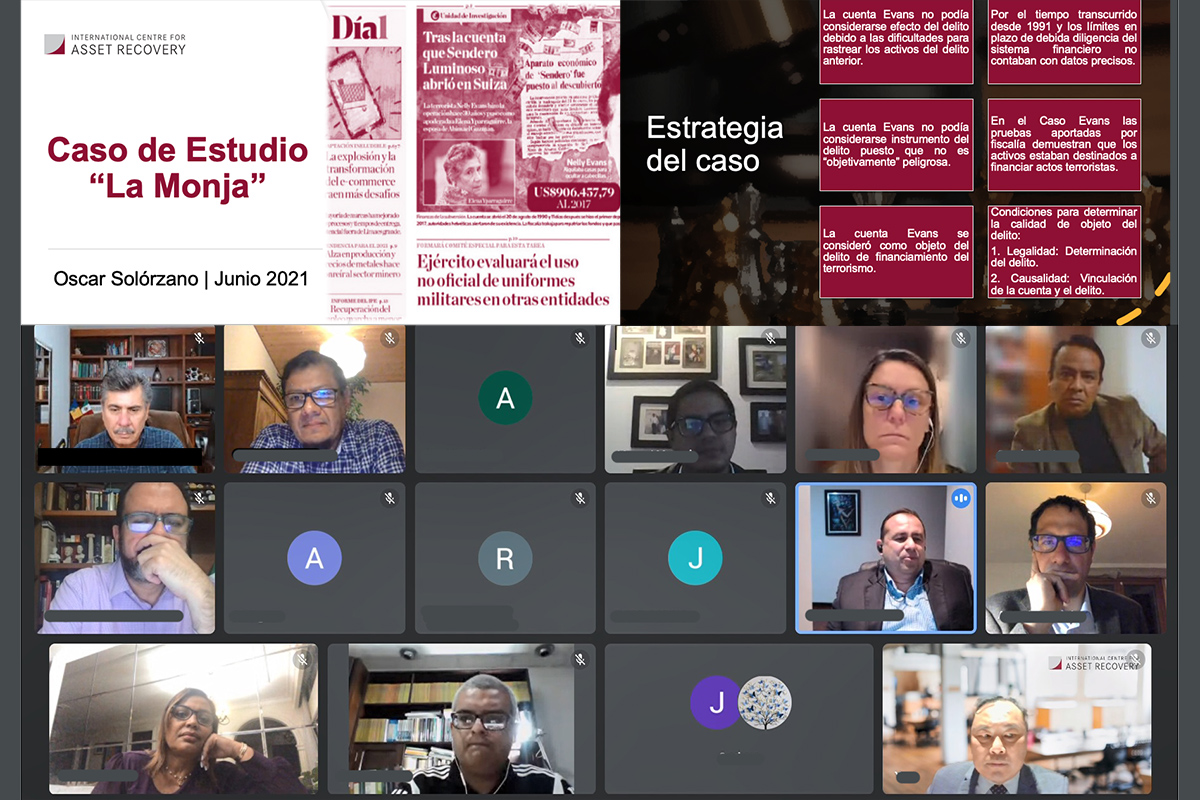 Twenty-five practitioners from 12 countries gathered online on 29 June for the first virtual meeting of the new Knowledge Community on Asset Recovery in Latin America.
An initiative of the Basel Institute's International Centre for Asset Recovery, the regional Knowledge Community provides a collaborative space for interaction between leading practitioners in the field of asset recovery and international judicial cooperation in criminal matters.
The purpose is to develop a critical mass of knowledge on asset recovery, with an emphasis on non-conviction based confiscation, and to disseminate this knowledge among both members and the wider asset recovery community.
Ultimately, the knowledge should help countries to improve their capacity to recover stolen assets by introducing novel legal tools into their legislative systems and implementing them more effectively.
Lessons learned from international cooperation over the "Nun" case
At this inaugural session, practitioners discussed a case study illustrating how Peru had applied its non-conviction based forfeiture legislation, extinción de dominio, to achieve a confiscation order for assets intended to fund the Shining Path terrorist organisation.
Oscar Solórzano, Senior Asset Recovery Specialist and the Basel Institute's Head of Latin America as well as the case study's author, explained the challenges of obtaining mutual legal assistance and how they were overcome in this precedent-setting case.
The detailed case study is available here:
Setting the foundations for future events
The session also saw the presentation of the Knowledge Community Steering Committee members, plus an overview of the Community's plans for the rest of 2021.