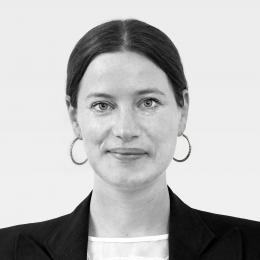 Scarlet Wannenwetsch joined the Basel Institute in 2017. In her role as Collective Action Specialist, Scarlet leads the Collective Action Mentoring Programme and Collective Action activities with a particular focus on the Southern African region. 
She also heads the Institute's engagement with the Business 20 (B20) on corruption as Deputy Co-Chair of the Integrity and Compliance Task Force in 2021/22 and as a network and knowledge partner in the previous years.
Since 2021 she lectures at the International Anti-Corruption Academies Master in Anti-Corruption Compliance and Collective Action programme. 
Prior to joining the Institute, Scarlet gained experience at the International Chamber of Commerce (ICC Germany) and as a legal advisor to an international start-up.
Scarlet holds a Law degree (LLB) from Kings College London as well as a Masters (LLM) from the Free University of Berlin focusing on Public International Law and Alternative Dispute Resolution.