12. November 2019
Basel Institute to continue B20 engagement as B20 Saudi Arabia Integrity & Compliance Taskforce Network Partner in 2020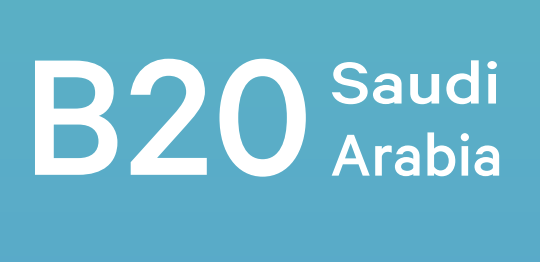 The B20 – or Business 20 – is an engagement group that brings the voice of the business community to the G20 process.  The G20/B20 presidency rotates on an annual basis with Saudi Arabia succeeding Japan in this role in December.
We have actively supported the B20 process over the past ten years, with a particular emphasis since 2013 when the Basel Institute was mandated to host the B20 Anti-Corruption Collective Action Hub. As a Network Partner, alongside the World Economic Forum, the International Chamber of Commerce, Business at OECD and others, we will be able to further intensify our support to the B20 process. 
B20 Saudi Arabia has announced that the taskforces will follow an inclusive and collaborative approach with the goal of reaching impactful and differentiated policy recommendations. This is welcome, as over the years of our engagement with the B20, we have found that where the B20 process allows for meaningful consultation with stakeholders, the greater the chance that the recommendations reflect the needs and realities of businesses. It also increases ownership and the chances that the B20 recommendations will be implemented.
In this year's B20 cycle, the Institute will actively participate and share its expertise with the Integrity & Compliance Taskforce and engage with our partners and new stakeholders to disseminate its work and outcomes. As part of the same process in the past, the Institute for example facilitated work streams of the 2015 B20 Turkey Anti-Corruption Taskforce, which resulted in the joint development of an Anti-Corruption Toolkit for SMEs.  More recently, the Institute contributed to the B20 Argentina Integrity & Compliance Taskforce's recommendations in 2018, which included a call to promote Collective Action among state-owned enterprises, governments, and the private sector.  Since then, the Basel Institute is engaging in discussions at the OECD with multiple stakeholders on how to operationalise this recommendation.
The Basel Institute encourages integrity and compliance experts from the widest possible range of companies to engage in the B20 process.  
More information on the priorities of the B20 Saudi Arabia in addition to Integrity & Compliance can be found on their website here.
Update October 2020: Download the B20 Saudi Arabia Integrity and Compliance Policy Paper here.