Working Paper 32: Private-sector engagement in the fight against illegal wildlife trade
This working paper explores efforts by and with private-sector organisations to combat the multibillion-dollar illegal wildlife trade (IWT) and/or strengthen their resistance to IWT risks, with a focus on the East Africa – Southeast Asia trading chain.
Executive summary
There is widespread and growing awareness of the need for greater involvement of the private sector in efforts to prevent IWT. The transport and financial industries are the most clearly affected: the illegal products are usually trafficked via commercial land, sea and air transport services, and financial transactions take place via regulated financial services providers and the global banking system. 
For their part, companies are starting to perceive of IWT not just as a conservation issue, and therefore confined to corporate social responsibility departments, but in terms of the risks this illegal trade presents to their business. These risks are tightly intertwined with other risks, particularly corruption and security.
Current multi-stakeholder initiatives aimed specifically at tackling industry-specific IWT risks show great promise to create a virtuous circle of engagement and action, but are still in their infant stages. Challenges include getting all relevant stakeholders around the table and building a strong business case for engagement that takes into account companies' specific risks and needs. At the moment, key industry sectors remain unrepresented and will therefore act as a weak link that wildlife traffickers can exploit. 
Companies' levels of engagement in multi-stakeholder initiatives vary wildly and most are still unclear as to which departments and job functions are the most relevant in this sphere. Action is often ad-hoc and driven by individual "champions", and funding is neither adequate nor sustainable. 
Lastly, there is clearly difficulty in moving from commitment to action, in other words for companies to not only sign commitments on paper but operationalise them. Clearer monitoring and evaluation mechanisms would help to increase accountability in this regard.
A basic but major identified need is for more reliable, targeted and actionable information and intelligence on IWT, to enable companies to take informed internal measures, co-develop industry guidelines and effect real systems change. This can best be achieved through mechanisms that allow all stakeholders to pool information and resources in pursuit of their common goals.
These challenges echo some of the challenges addressed over the years by Collective Action initiatives focused on tackling shared corruption challenges. 
This similarity, as well as the strong links between corruption and IWT, means that practitioners can benefit from lessons learned from anti-corruption Collective Action initiatives and do not need to reinvent the wheel.
About this Working Paper
This paper is part of the Basel Institute on Governance Working Paper Series, ISSN: 2624-9650.
Links and other languages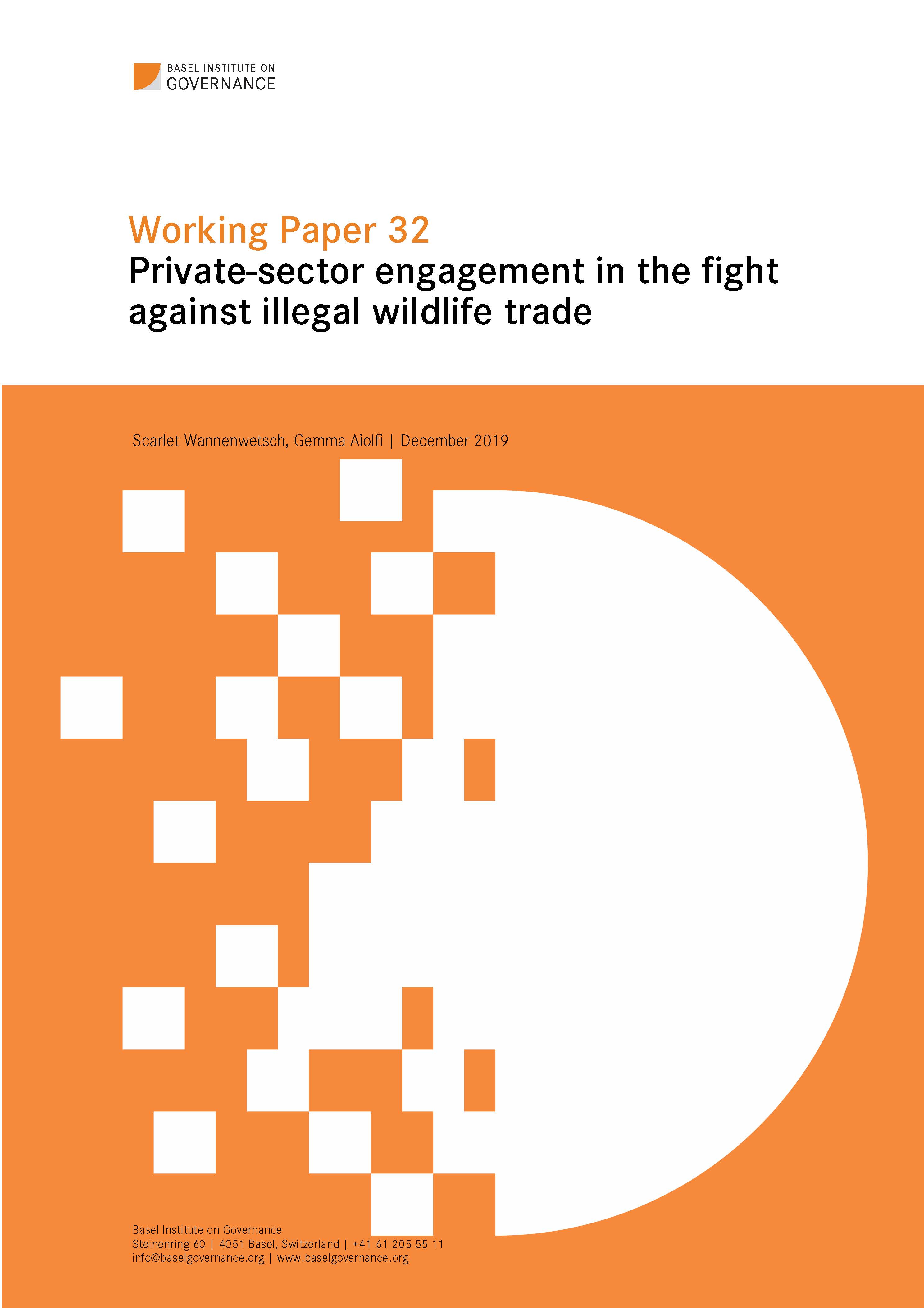 Publisher
Basel Institute on Governance
Author(s)