Collective Action against illegal wildlife trade: Engaging freight forwarders and logistics providers
This report emerges from the Basel Institute's Green Corruption programme, a multi-disciplinary engagement that targets environmental degradation through tested anti-corruption, asset recovery and governance methods. It was funded by PMI Impact as part of a wider project on intelligence-led on financial crime in illegal wildlife trade (IWT).
The freight forwarding and logistics industry has been identified by IWT specialists and transport companies as being a crucial but not yet fully engaged sector when it comes to addressing IWT. This report sets the industry in its wider context and explores how it is affected by the risks around IWT. Understanding the industry, and how the illicit trade affects companies and their risk management, will help to build a strong business case for companies to catalyse their efforts to prevent and combat IWT both individually and through Collective Action.
The ultimate aim of the report is to create a baseline for greater dialogue between counter-IWT practitioners and industry representatives, and to help practitioners identify pathways to strengthen the engagement of this vital sector in the fight against IWT. The report is based on publicly available information.
Section 3 explores the industry and current trends affecting its vulnerability to abuse by wildlife traffickers. It looks at the specific services and actors involved in the cross-border transportation of goods, the main exposure to corruption and criminal acts, and the role of Customs.
Section 4 gives a picture of the global market for logistics services, identifying relevant players and setting out how the industry is distributed regionally and globally.
Section 5 discusses the main legal, financial and security risks for logistics providers related to IWT. It also offers five recommended risk mitigation measures for companies exposed to these risks.
Section 6 offers potential pathways for practitioners seeking to engage the industry in these collective efforts, taking advantage of the momentum of existing private sector-focused IWT forums. It also digs deeper into the business case for logistics providers to engage in Collective Action to address IWT.
Links and other languages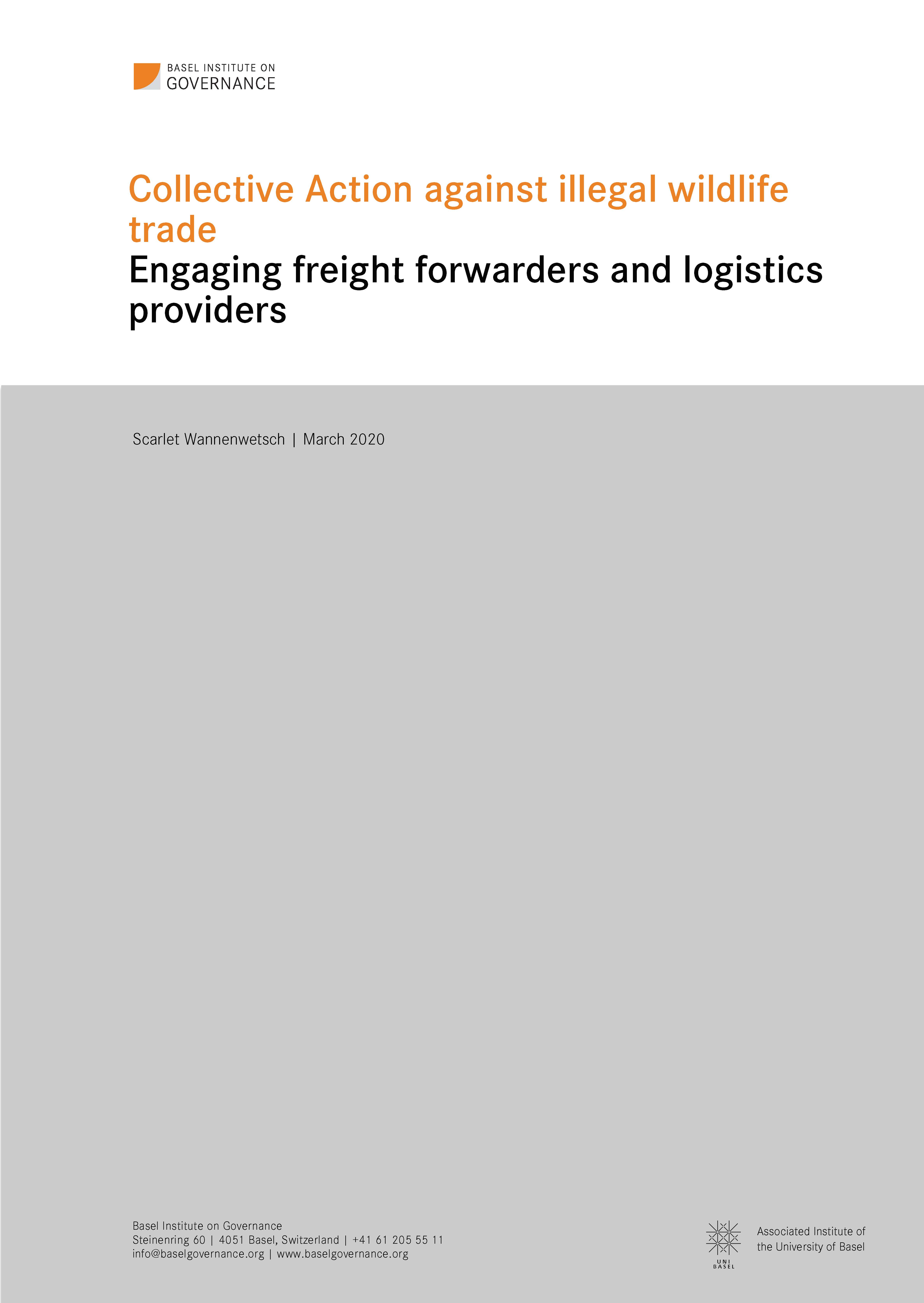 Publisher
Basel Institute on Governance
Author(s)