The G20's responsiveness to B20 anti-corruption recommendations 2010–2017. Part I: Baseline report
How effectively does the Business 20 (B20) process channel recommendations on anti-corruption from the business community up to the Group of Twenty (G20) leaders? Are there ways to increase the uptake of B20 recommendations by the G20 Anti-Corruption Working Group (ACWG) and in the final Communiqué at the G20 Summit?
This paper helps to answer the questions by analysing the responsiveness of the G20 leaders to the B20's recommendations on anti-corruption from 2010 to 2017. The analysis uses three previous attempts to measure the impact of the B20 process on G20 outcomes, by the German and Russian presidencies and by the International Chamber of Commerce (ICC).
About this report
This report was funded by the Siemens Integrity Initiative, which supports organisations in the fight against corruption and fraud through Collective Action, education and training. The views and opinions expressed in this report are those of the author and do not reflect the position of Siemens or the Siemens Integrity Initiative.
Links and other languages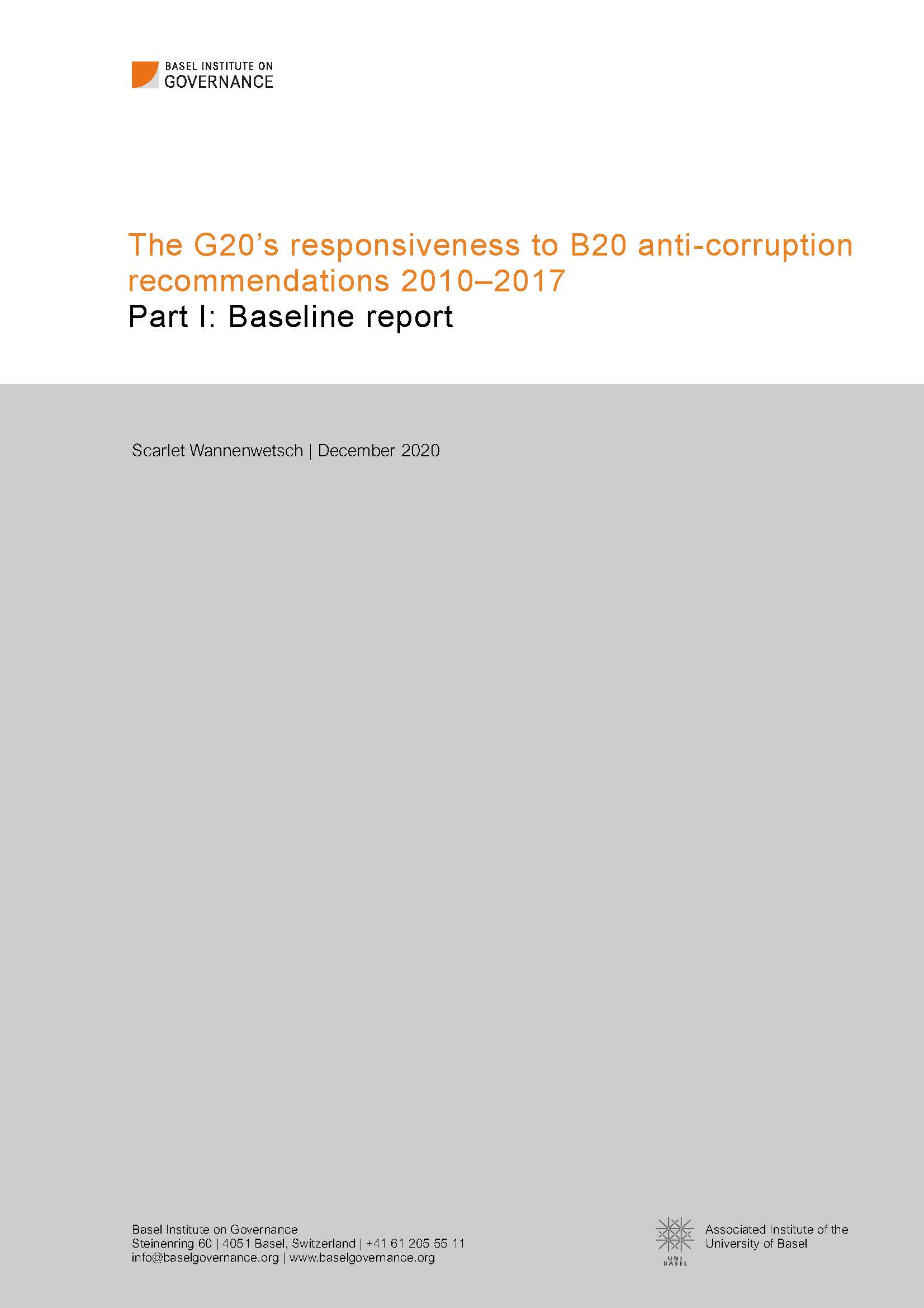 Publisher
Basel Institute on Governance
Author(s)