04. April 2019
No time like the present for anti-corruption Collective Action in Malawi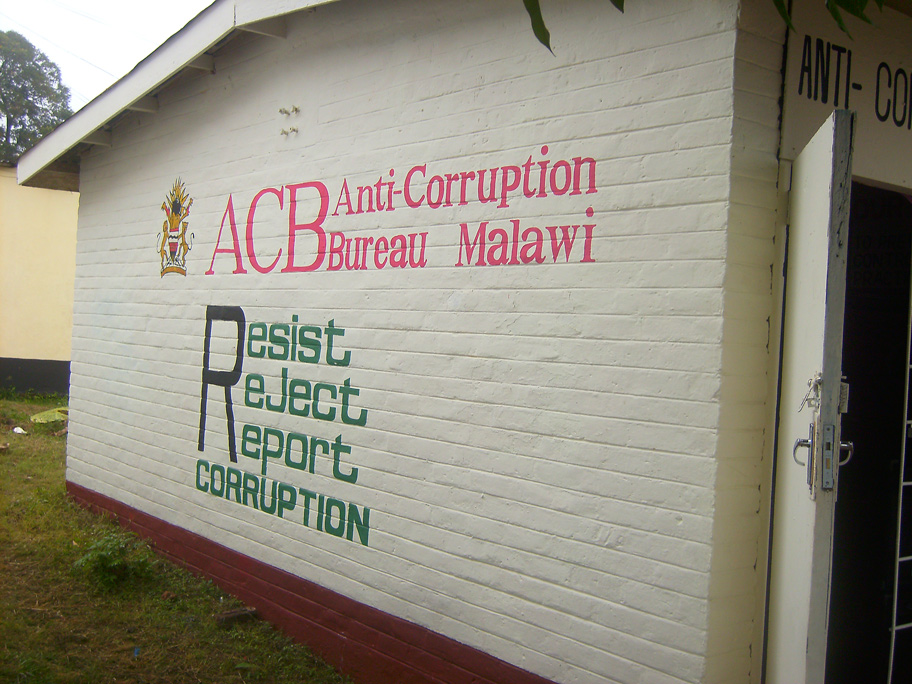 There's no time like the present for anti-corruption Collective Action in Malawi, as the country gears up to review and update its National Anti-Corruption Strategy.
Malawi, also known as the warm heart of Africa, is famous for its open and welcoming people and of course for one of the most spectacular lakes in the world, but it is also a county that has been shaken-up by massive corruption scandals in the past decade that have left their mark.
To this day Malawi is recovering from the fall-out of such a corruption scandal, known as cash-gate, which became public in 2013 and saw the misuse of an electronic payment system to divert over USD 250 million in public funds which were paid out to companies through an elaborate web of sham public contacts for products and services that were never rendered. The payouts were done in scenes reminiscent of an action-movie with cars being loaded up with cash in the streets behind banks and driven off into the sunset. 
Cash-gate has dramatically shaped the country, this becomes clear even at the first glance when you drive into the capital city of Lilongwe, where you are greeted by a hill overlooking the city built up with luxury villas dubbed by locals as "cash-gate hill".
In the years following the scandal, a huge effort has been made to bring those responsible to justice and recuperate the stolen assets, which can be a lengthy and extremely complex process. 
So, five years on, the National Anti-Corruption Bureau (ACB) is settings its sights on updating its National Anti-Corruption Strategy (NACS) to strengthen the preventative aspects of fighting corruption and reinvigorate the engagement of citizens and relevant stakeholders. 
The role of the private sector in fighting corruption – CoST Malawi: a Collective Action success story
Despite the omnipresent effects of cash-gate it hasn't all been doom and corruption gloom. There are also some encouraging examples of stakeholders coming together to tackle corruption, such as the Infrastructure Transparency Initiative Malawi (CoST), which was set up in 2008.
CoST Malawi is a private sector-driven Collective Action that works together with the public sector and civil society to build trust through increased transparency in public infrastructure projects, improving the quality of services and the efficient use of public funds. 
During the last six years, the Initiative had to manoeuvre a difficult political environment with at times little political will and support for their work and, in the wake of cash-gate, even threats to their supporters. 
But rather than closing shop, CoST Malawi developed some innovative tools to support their work by focusing on building a strong network with other stakeholders through their media and citizens engagement program. This involved setting up a citizen reporting channel to enable citizens to report any concerns relating to ongoing infrastructure projects via a toll-free number. Further public officials are given the opportunity to address these concerns and outline their proposed solutions on a public radio show.  
CoST Malawi has also engaged the local media through capacity building initiatives aimed at sensitising investigative journalist to corruption issues in the infrastructure sector as well as recognising important news pieces covering issues of transparency and corruption in the infrastructure sector at the annual CoST Malawi media award. 
In the last couple of years, the Initiative has also taken on the important role of representing the private sector voice on law reforms related to public procurement by giving their expert opinion and supporting the process towards a new procurement law that came into effect in late 2018. 
CoST Malawi is a great example of a private sector driven Collective Action initiative that has been able to achieve longevity and impact despite a difficult political climate through building strong networks with other stakeholder and maintaining a certain level of flexibility within their Initiative to adapt to changes in the political environment. 
Collective Action outlook
At the end of February 2019, the Anti-Corruption Bureau concluded its final private sector consultation as part of the review process of the National Anti-Corruption Strategy which brought together representatives of the key industry sectors to discuss their perspective on corruption. The overwhelming message from the private sector has been that they are ready and willing to become a more active partner in fighting corruption and are sick of haemorrhaging money into a corrupt system. 
Highlighting, in particular, the need to develop and implement new and innovative tools such as Collective Action to achieve a more sustainable and strategic engagement of the private sector in the fight against corruption. 
So in conclusion, there really is no time like the present to establish a strategic anti-corruption Collective Action approach to strengthen the involvement of the private sector in the fight against corruption in Malawi. 
Further reading