Overview and Analysis of the Anti-Corruption Legislative Package of Mozambique
An expert from the International Centre for Asset Recovery, a part of the Basel Institute on Governance, visited Mozambique between 10-14 October with a view to conduct an on-site assessment of the anti-corruption legislative package that had been proposed by the Council of Ministers to the Assembly of the Republic. The project, jointly financed by USAID and DfID, sought to assess the impact of the package in the Mozambican legal system, as well as to benchmark it with the international and regional standards on preventing and combating corruption.
The anti-corruption package contained legislation on whisteblower and witness protection, a code of conduct and conflict of interest regulation, among others. In order to gain a full understanding of the processes and impact of the proposed legislation, the expert from the Institute met with different stakeholders from the Mozambican government from the Judiciary and the Executive branches, as well as with civil society actors and the team responsible for drafting the proposed anti-corruption package.
Links and other languages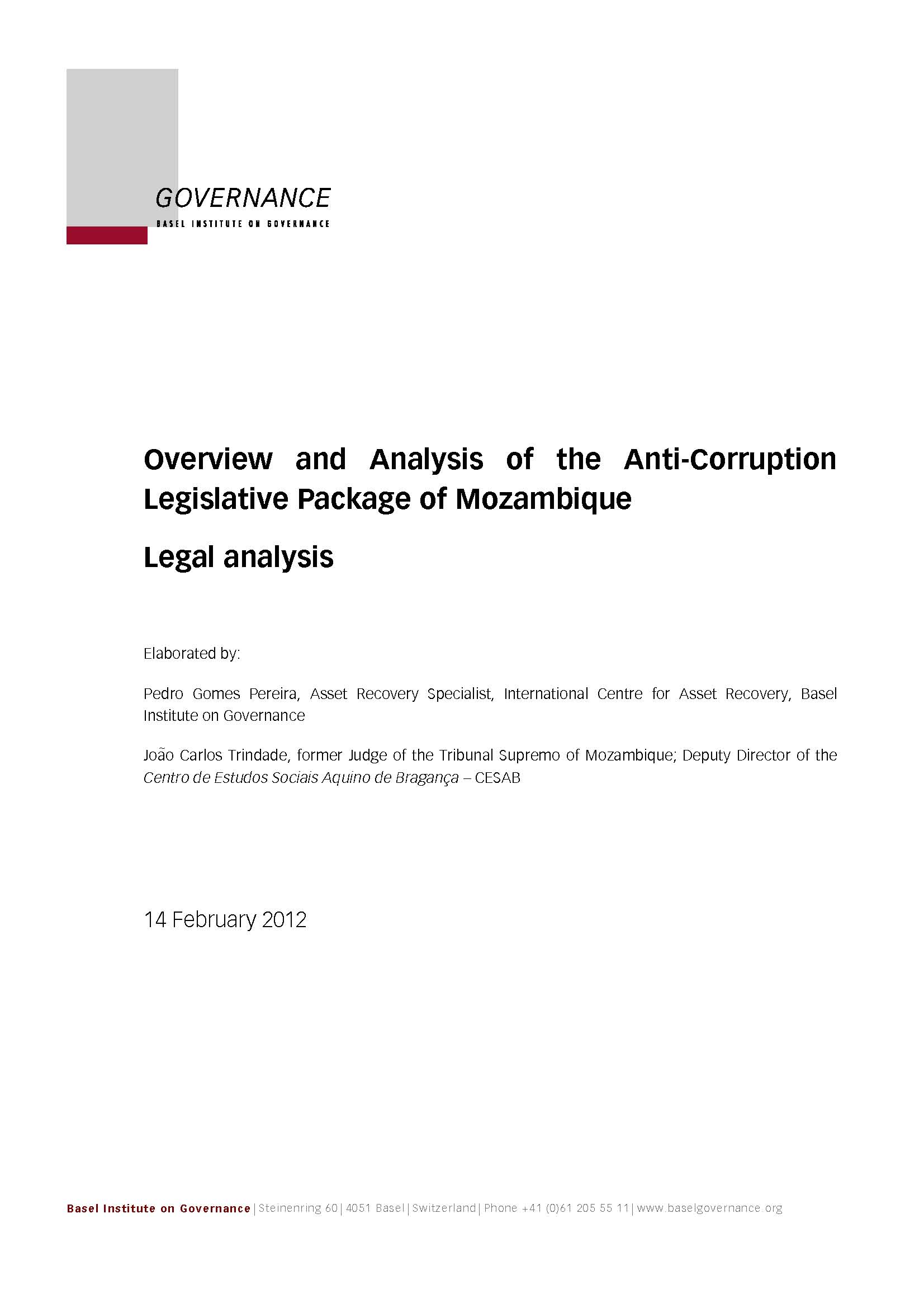 Publisher
Basel Institute on Governance
Author(s)