04. February 2021
Ecuador: Virtual seminar on economic crimes and asset recovery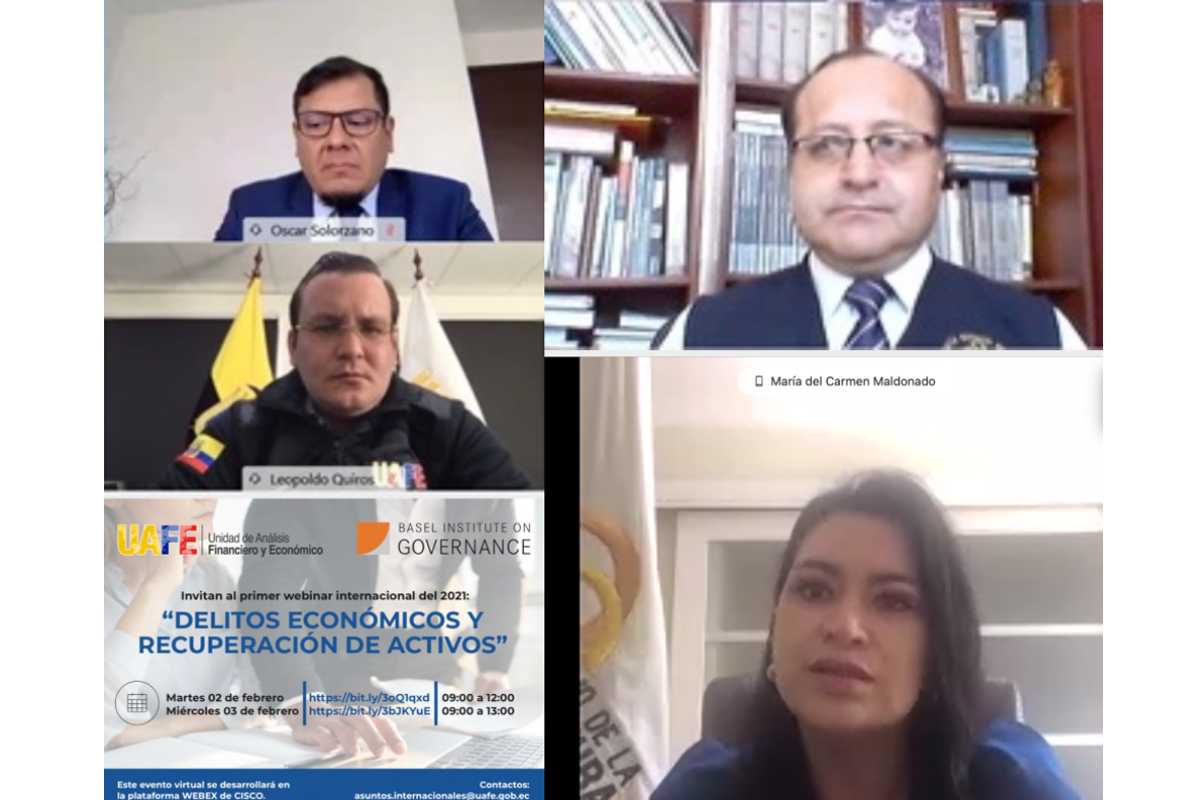 Ecuador's Financial and Economic Analysis Unit (Unidad de Análisis Financiero y Económico, UAFE) and the Basel Institute on Governance discussed critical issues of corruption, money laundering and asset recovery at a two-day virtual seminar on 2–3 February.
The seminar was held in the context of Ecuador's Mutual Evaluation by GAFILAT, the regional Financial Action Task Force (FATF) body, which takes place this year.
More than 150 judicial and law enforcement officials listened to opening remarks by Leopoldo Quiróz, UAFE Director General, María del Carmen Maldonado, President of the Judiciary Council, and Oscar Solórzano, Head of Latin America at the Basel Institute.
Key topics of discussion were:
Evidence in money laundering cases – led by Marcial Páucar, Provincial Criminal Prosecutor in Lima and Associate Professor of the Peruvian Academy of the Judiciary.
Extinción de dominio, a legal mechanism for non-conviction based confiscation with strong potential to help Ecuador recover more stolen assets – led by Oscar Solórzano and Hamilton Castro, Provincial Prosecutor in Lima specialised in Extinción de dominio.
International judicial cooperation in asset recovery – led by Oscar Solórzano.
The Basel Institute on Governance has worked closely with the UAFE since November 2018 through its International Centre for Asset Recovery (ICAR) and regional office in Peru.
The fruitful cooperation covers capacity building and technical assistance in fighting financial crime and recovering assets derived from corruption, money laundering and related acts. A similar cooperation agreement is in place with Ecuador's Office of the Attorney General.
More on these topics