19. July 2019
Asset recovery as a national priority: Oscar Solorzano at high-level panel in Ecuador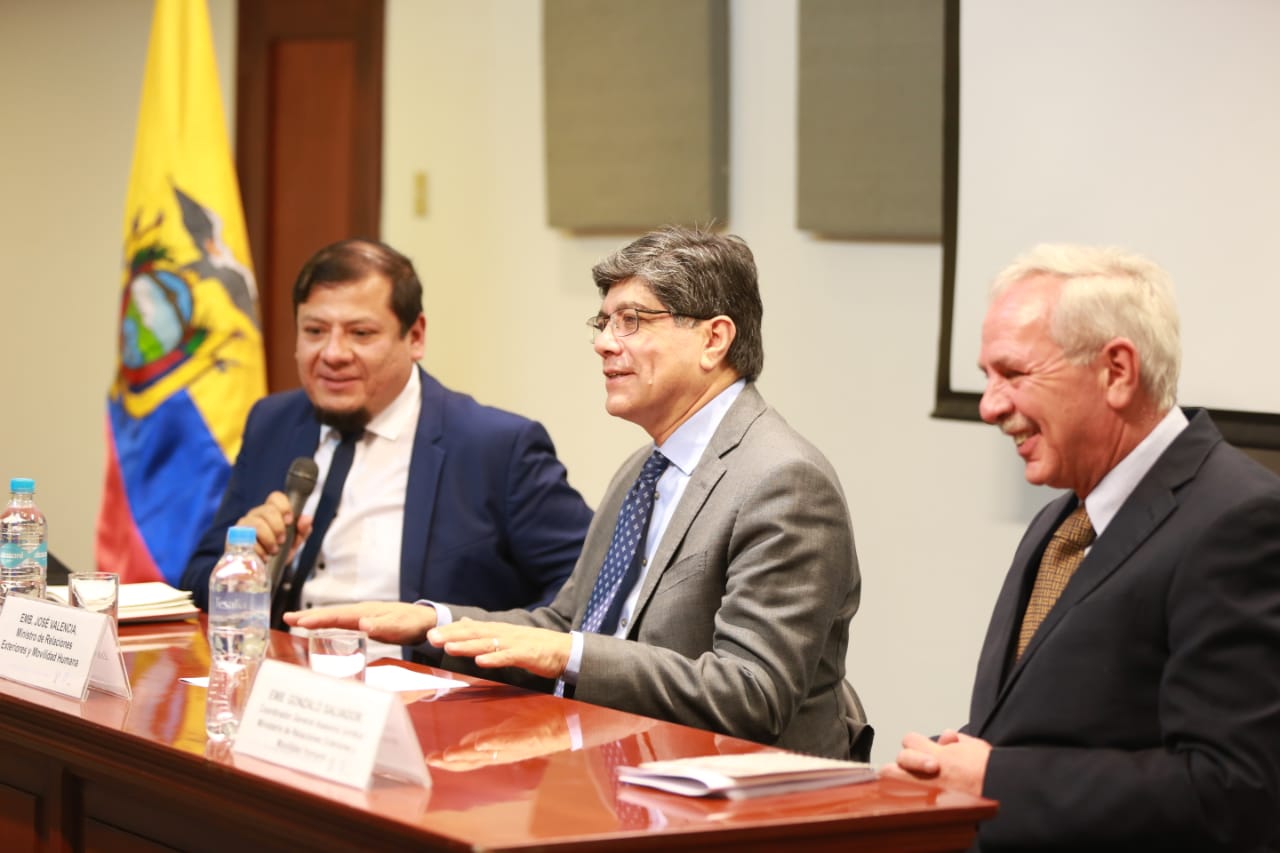 Oscar Solorzano, Senior Asset Recovery Specialist and Manager of the Basel Institute's regional office in Peru, emphasised that asset recovery should be elevated to a national priority in a high-level conference panel at the Ecuadorian Ministry of Foreign Affairs on 18 July 2019. 
He was speaking alongside José Valencia, Ecuador's Minister of Foreign Affairs (centre), and Gonzalo Salvador, Coordinador General de Asesoría Jurídica, responsible for coordinating legal advice within the Ministry (right).
Oscar emphasised that asset recovery is not just a matter for lawyers and prosecutors. When prioritised in government policies, asset recovery can have significant positive effects in three areas: prevention of corruption, redress for crimes of corruption, and the financing of public policies and works for the benefit of citizens.
The conference, on the "International recovery of assets from corruption", was jointly organised by the Ecuadorian Ministry of Foreign Affairs and Human Mobility and the Basel Institute on Governance.
The Basel Institute, through its International Centre for Asset Recovery (ICAR), is actively supporting key government ministries in Ecuador including the Attorney General's Office and Financial and Economic Analysis Unit. A recent ICAR training session was followed by panel discussions on enhancing inter-agency cooperation in Ecuador to fight money laundering and recover stolen assets.
More information