27. May 2019
Ecuador: blended learning and insights into inter-agency cooperation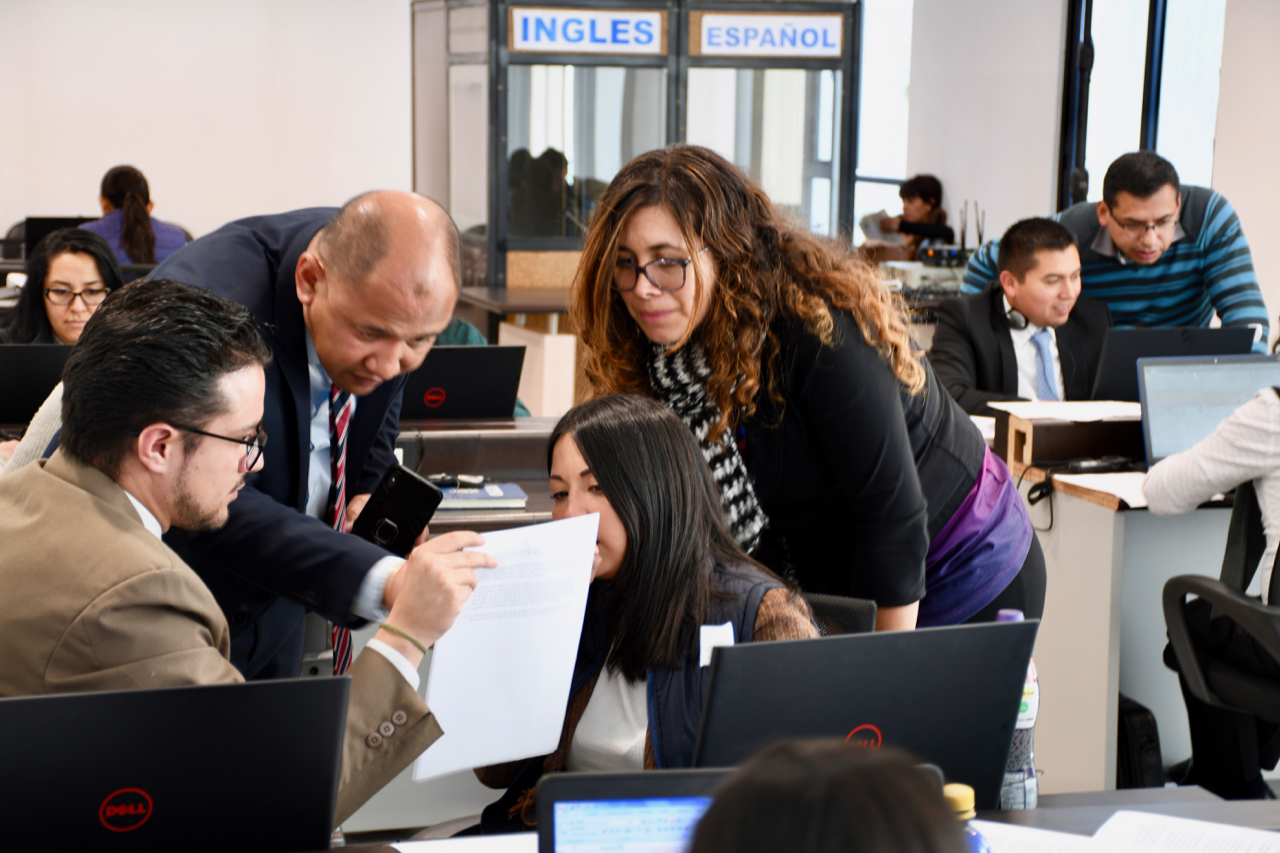 Following ICAR's Advanced Operational Analysis training workshop at the Financial Intelligence Unit of Ecuador (UAFE) from 13–17 May 2019, a panel comprising representatives of the UAFE, the Attorney General's Office (AGO) and the Anti-money Laundering Unit of the National Police of Ecuador discussed the challenges of coordinating and harmonising efforts to fight money laundering and asset recovery. 
Panel members agreed that only a coordinated approach could seriously harm criminal organisations and networks, and help the country to be more effective in stripping corrupt officials and criminals of their ill-gotten assets. 
About the workshop
This type of inter-agency coordination was – as with all ICAR training programmes – a key aspect of the Advanced Operational Analysis workshop.
The workshop, which involved 21 participants from the UAFE and other related agencies, specifically addressed the needs of the UAFE analysts, but also allowed other agencies to understand how they could benefit from its analytical products. UAFE analysts also learnt how to tailor their intelligence reports to the needs of the end user which, in the case of Ecuador, is the AGO.
The workshop combined hands-on training with the Operational Analysis e-learning course co-developed by ICAR and the Egmont Group of Financial Intelligence Units. The participants enjoyed interacting with colleagues from other agencies in the analysis of a complex simulated case, and hoped to replicate such collaboration in real-life work situations. 
One participant from the UAFE mentioned: "After this training, I now feel comfortable to approach my colleagues working in other agencies to request information informally because of the interpersonal exchange that took place during the week".
In December 2018, the Basel Institute signed a cooperation agreement with the UAFE which includes capacity building programmes and technical assistance for asset recovery.