Anti-Korruptions-Compliance und Integrity Management in Hochrisikoländern - Herausforderungen und Lösungsansätze
"Anti-corruption compliance and integrity management in high-risk countries" presents the study results of the research project of the same name at the Konstanz Institute for Corporate Governance (KICG).
The research project, funded by the KBA-NotaSys Integrity Fund, aimed to support in particular SMEs from Germany, Austria and Switzerland in their internationalisation projects in growth countries by analysing the challenges of compliance with rules and ethical behaviour in high-risk regions and developing solution strategies and management instruments.
Based on the evaluation of international court cases of corporate corruption, a collection of generic case studies from compliance training courses, and 60 expert interviews, as well as a quantitative online survey of a total of 120 compliance officers in companies and from the consulting sector, the project identified, analysed and categorised compliance challenges in high-risk countries. 
The interviewees included high-ranking compliance managers of companies that had experience with FCPA proceedings, partners from the Big Four accounting firms and renowned legal representatives. In the expert interviews and the anonymous online study, they shared their experiences of dealing with challenging situations and grey-area decisions in high-risk regions.
The publication contains anonymised interview quotes from the experts interviewed as part of the project. The descriptions are anecdotal - no real cases are described. However, they provide insights into the market environment as a whole.
The report includes Collective Action as part of its Integrity Toolkit of solutions for corruption prevention and integrity management. 
The study report is available in German.
Links and other languages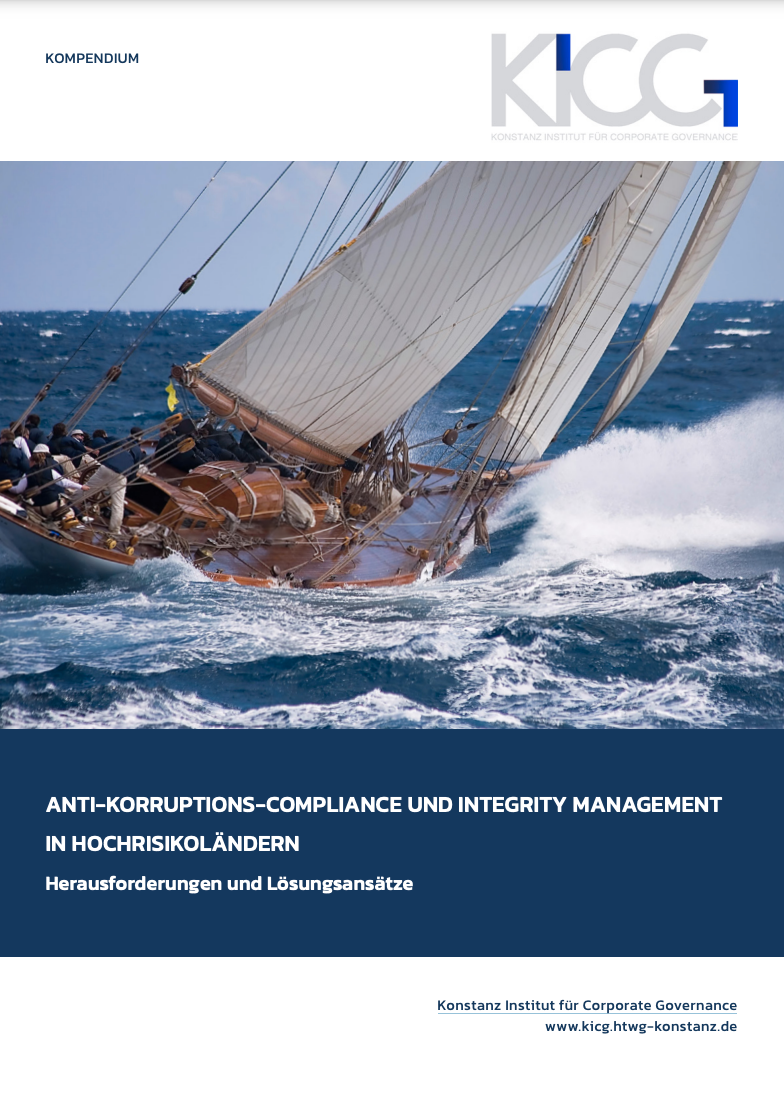 Publisher
Konstanz Institut für Corporate Governance