Working Paper 24: It takes two to tango. Decision-making processes on asset return
This Working Paper presents findings from a research project that sought to better understand decision-making processes on the return of illegally obtained assets using the examples of past cases of returning assets that had been stolen from Kazakhstan, Peru and the Philippines. While previous papers on the subject of returning stolen assets and end-use of returned assets were based on third-party and desk research, the research feeding into this working paper is based on first-hand accounts collected through semi-structured interviews with key decision makers involved in these cases in the concerned states.
The key objective of the research was to better understand the motivations, considerations and processes that led to the decisions on how and for what purpose to use returned assets. In this context, the report in particular looks at a question often debated in asset recovery circles, namely whether there may be a power imbalance between requesting and requested states in these processes despite the fact that requesting states are legally empowered through the UN Convention against Corruption (UNCAC).
The potential existence of such a power imbalance has in the past often given rise to concern, as it is perceived to potentially compromise the fundamental principles of asset return of UNCAC and the sovereignty of the concerned states.
About this Working Paper
This paper is part of the Basel Institute on Governance Working Paper Series, ISSN: 2624-9650.
Links and other languages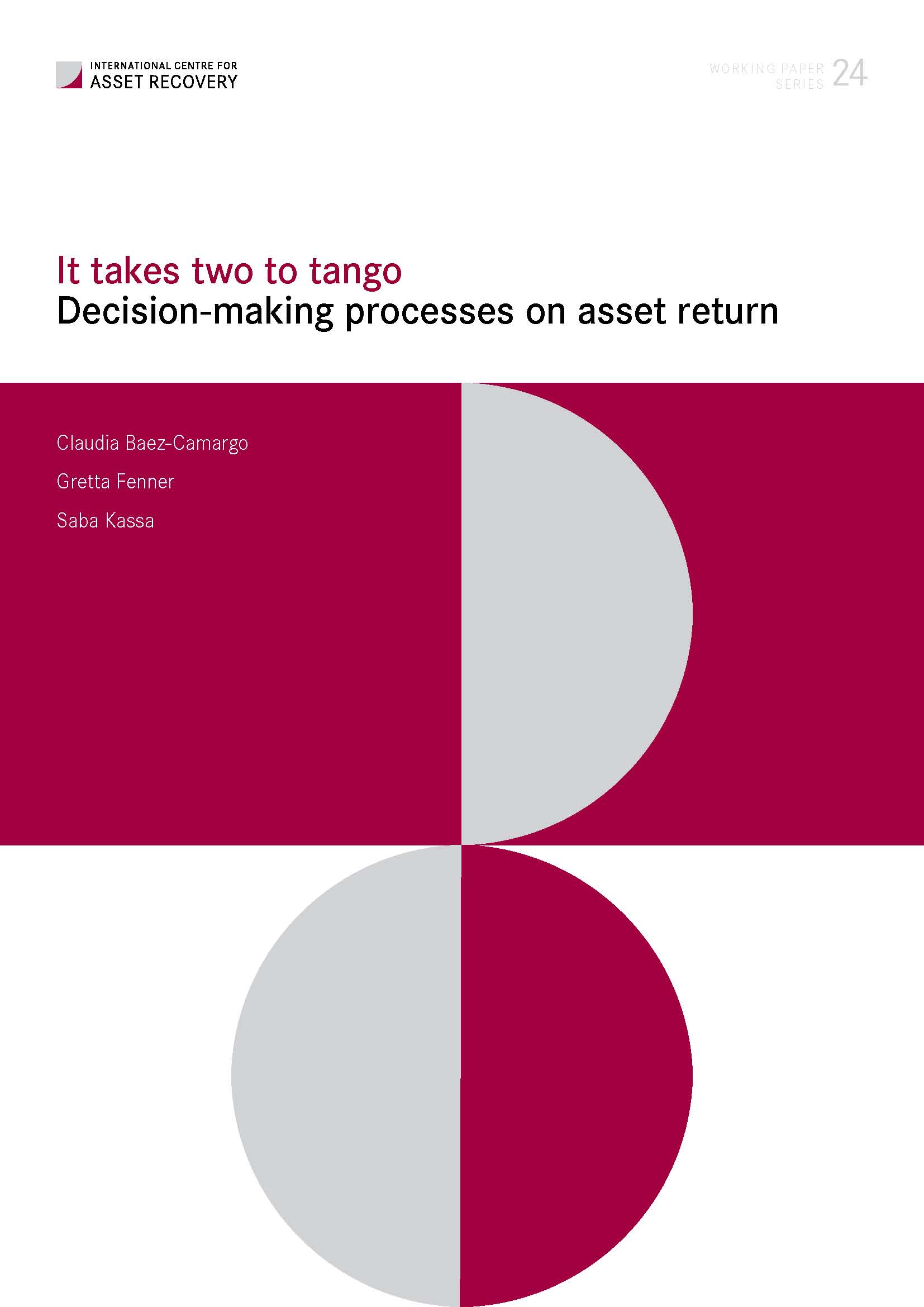 Publisher
Basel Institute on Governance
Author(s)