Insider's corruption versus outsider's ethicality? Individual responses to conflicting institutional logics
This article arises from the work of the Basel Institute's Public Governance team on informal governance. It was produced by research partners at the ESCP Business School (Paris) and the EDC Paris Business School (Courbevoie), France.
Abstract
In this article, we seek to understand whether and to what extent the sense of belonging to a powerful network affects individual decision-making in terms of ethicality with regard to a corrupt situation. We study the behaviour of insiders (individuals who belong to a power network, i.e. a network of individuals connected by interpersonal relationships to a person in a position of power) and outsiders in a corrupt versus non-corrupt environments using the theoretical frameworks of institutional logics and informal networks. Our hypotheses were tested with the help of a vignette-based experiment with 464 participants from countries considered as corrupt (Kazakhstan and Russia) and non-corrupt (UK and USA).
About this research
This research was funded by the UK government's Department for International Development (DFID) and the British Academy through the British Academy/DFID Anti-Corruption Evidence Program. However, the views expressed do not necessarily reflect those of the British Academy or DFID.
For more information on the wider project and to download other country findings, see the Basel Institute's Informal Governance website.
Links and other languages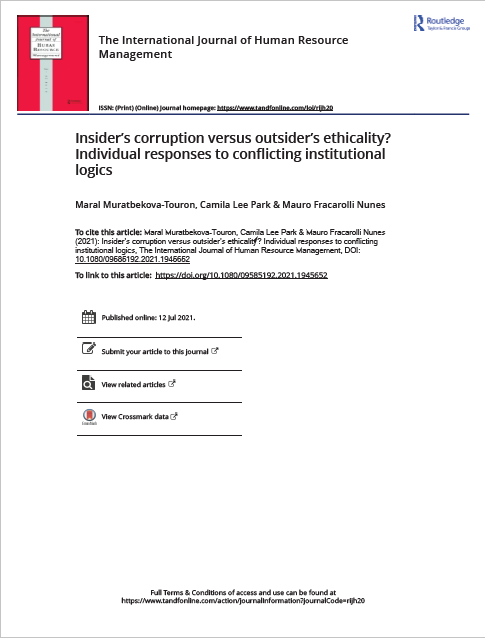 Publisher
The International Journal of Human Resource Management
Author(s)