Flyer: Corruption prevention training
This flyer describes four popular training courses that our Public Governance team offers to academics and professionals in the field of corruption prevention.
Corruption research and anti-corruption practice
Power and influence analysis
Developing context-sensitive social accountability initiatives
Quantitative and qualitative research methods on corruption and their application
The flyer (and courses!) are also available in Spanish: Capacitación sobre cómo prevenir la corrupción: Talleres sobre métodos y herramientas de investigación aplicada para analizar y comprender la corrupción y la gobernanza, y cómo dicha investigación puede servir de base para tomar medidas prácticas y normativas.
Links and other languages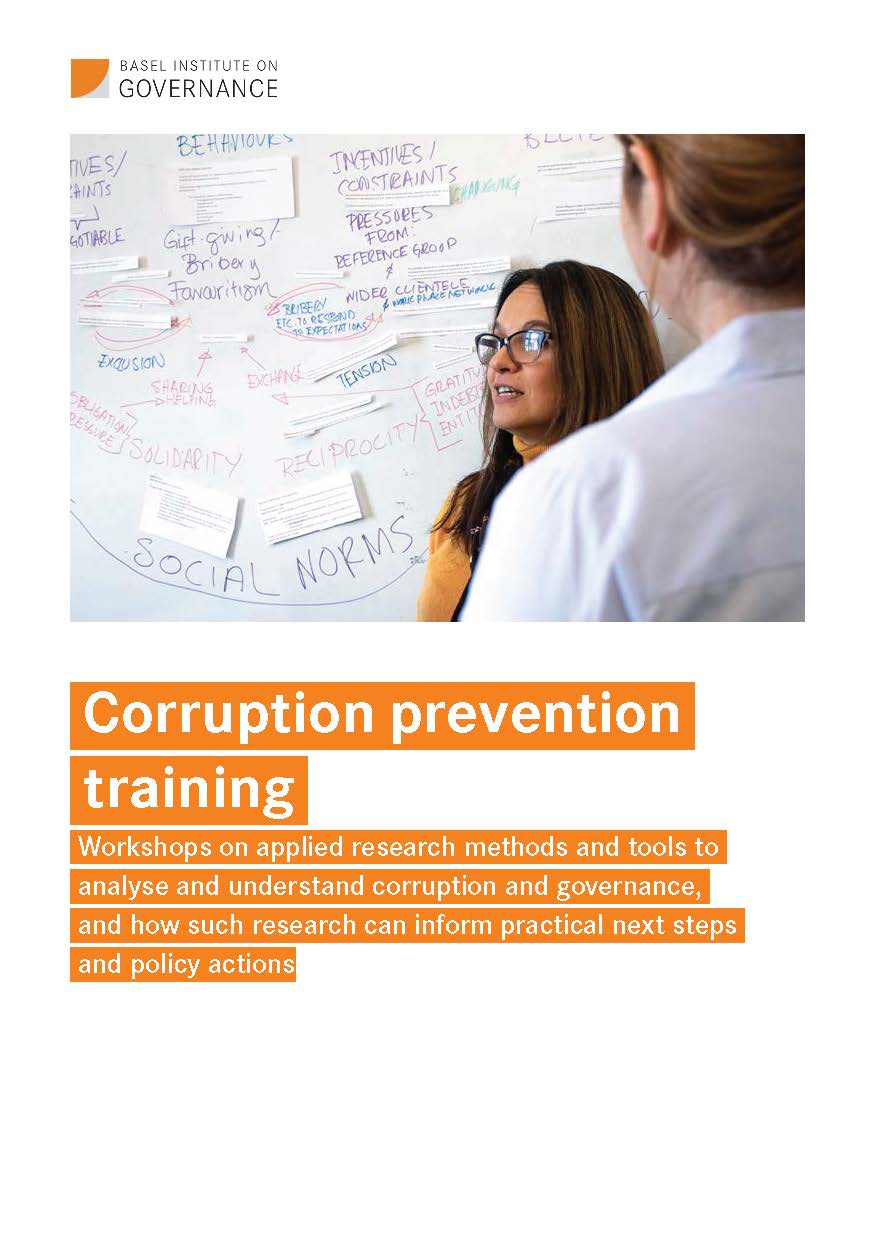 Publisher
Basel Institute on Governance