Policy Brief 3: Social Norms, Mental Models and other Behavioural Drivers of Petty Corruption – the Case of Rwanda
This Policy Brief summarises the main findings and lessons learned from a research on corruption, social norms and behaviours in Rwanda. The findings show that, although Rwanda has successfully curbed corruption, favouritism continues to be used to secure preferential access to public health services.
While the Rwandan experience illustrates how behavioural insights can effectively complement conventional anti-corruption approaches, further entry areas for deepening behavioural anti-corruption interventions are also identified.
About this Policy Brief
This publication is part of the Basel Institute on Governance Policy Brief series, ISSN 2624-9669.
Links and other languages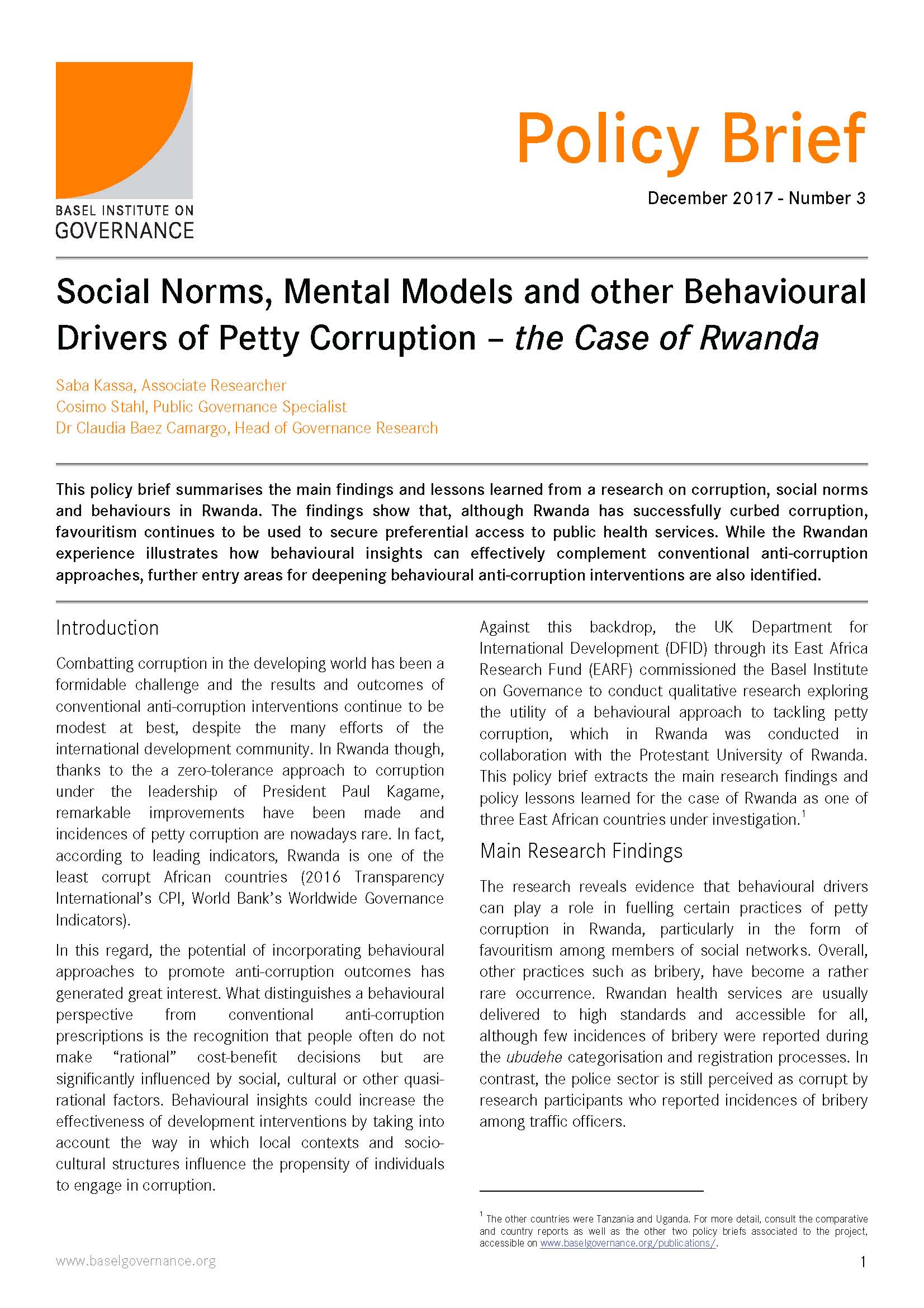 Publisher
Basel Institute on Governance
Author(s)