Quick Guide 10: Social norms and corruption
This quick guide by Claudia Baez Camargo, Head of Governance Research, draws on Ms Baez Camargo's decades of research on social norms and their implications for anti-corruption practice. She explores:
What is a social norm?
How do social norms drive and perpetuate corrupt behaviour?
The case of health facilities in East Africa
How to identify social norms that drive corrupt behaviour
What are the implications for anti-corruption practice?
And finally:
The million-dollar question: how to design anti-corruption interventions to identify social norms that fuel and perpetuate corruption, measure them and tackle them.
The guide draws on a more comprehensive blog published on the website of the Global Integrity Anti-Corruption Evidence (GI-ACE) research programme.
About this Quick Guide
This work is licensed under a Creative Commons Attribution-NonCommercial-NoDerivatives 4.0 International License. It is part of the Basel Institute on Governance Quick Guide series, ISSN 2673-5229.
Links and other languages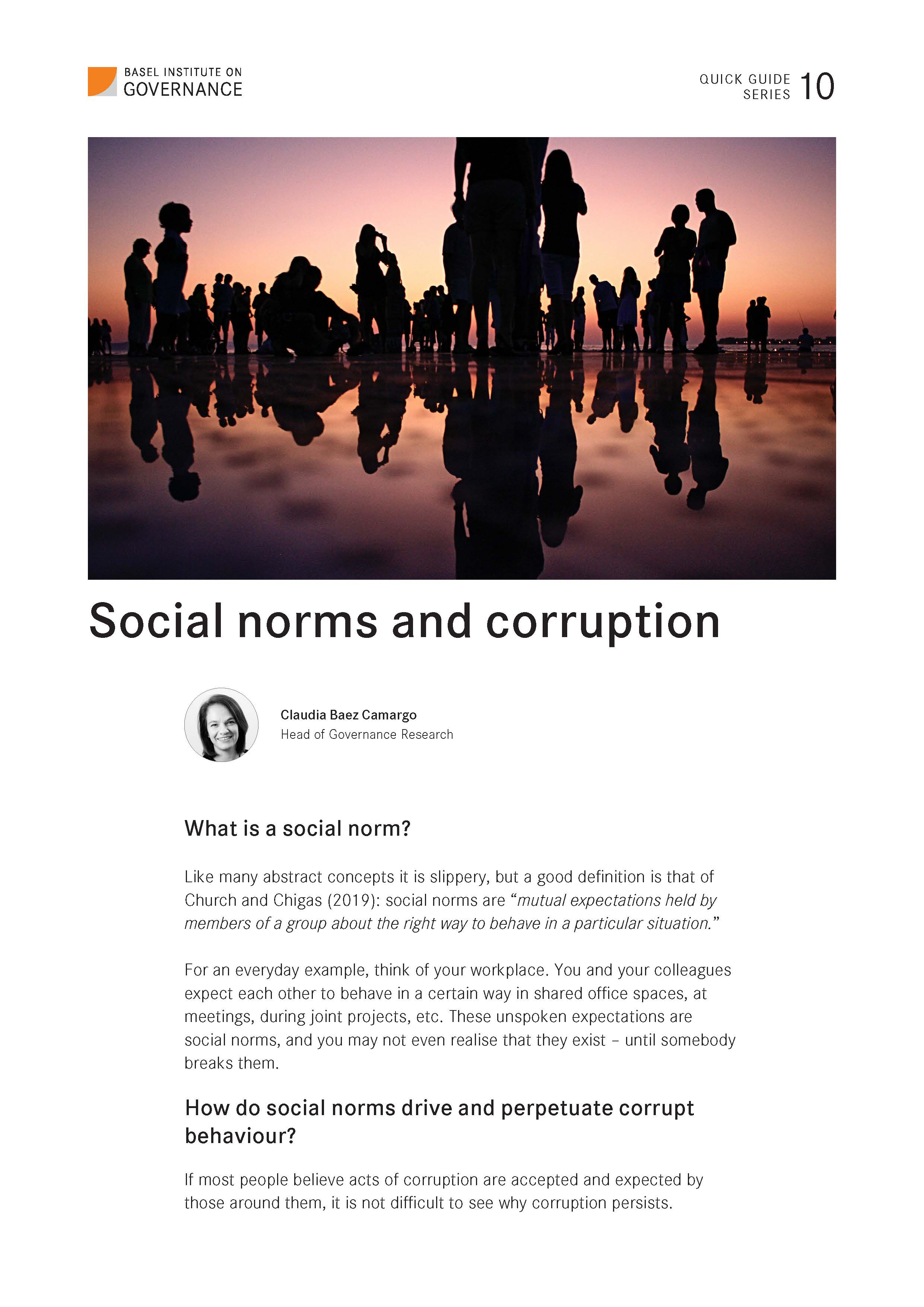 Publisher
Basel Institute on Governance
Author(s)