23. September 2021
Training in non-conviction based confiscation rolled out for specialised prosecutors in Peru, with high-level support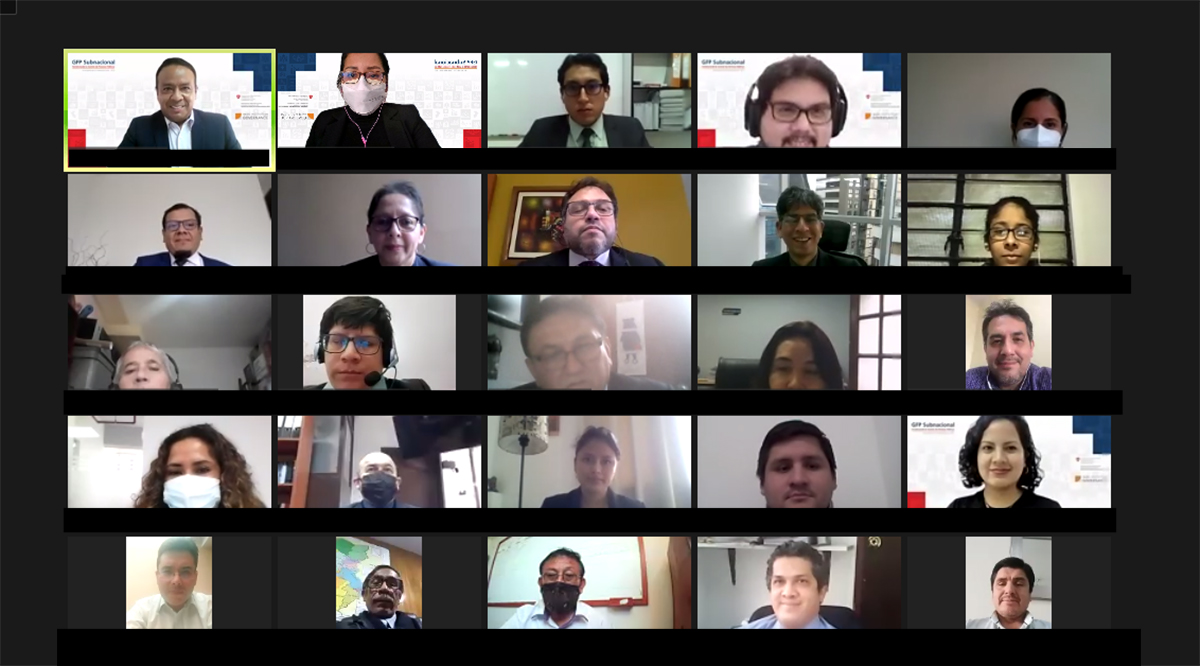 Peru's non-conviction based confiscation law is a crucial element in the country's asset recovery toolkit, emphasised the country's Special General Public Prosecutor, Dr. Daniel Soria Luján, following a three-day training course for 32 Peruvian prosecutors.
The virtual training was focused on Extinción de dominio, the country's non-conviction based confiscation law, whose implementation the Basel Institute is supporting through technical assistance and capacity building.
As Dr Soria Luján and Oscar Solórzano, our Head of Latin America, pointed out in the closing ceremony on 16 September, Extincíon de dominio has been key to unlocking asset recovery cases that have been stuck for years. A high-profile example is the case of Nelly Evans ("The Nun") involving around USD 1 million in funds intended for terrorist financing that had been frozen for 30 years in a Swiss bank account.
Experts from our International Centre for Asset Recovery (ICAR) developed and delivered the training under the framework of the Subnational Public Finance Management Strengthening Programme (Programa GFP Subnacional). The Programme is funded by the Swiss State Secretariat for Economic Affairs (SECO) and implemented by the Basel Institute through a local team of over 30 public finance management and training specialists.
Similar training will be delivered to a second set of prosecutors specialised in financial crimes, including public prosecutors at the regional and local levels, in November.
About the Special Public Prosecutor's Office
The Special Public Prosecutor's Office (Procuraduría General del Estado del Perú) was established in 2019 as an independent authority within the Ministry of Justice and Human Rights. In collaboration with the Attorney General's Office, it is responsible for advancing prosecutions of offences where the Peruvian State is the victim, including corruption, money laundering and environmental crimes.
In July 2020, we signed a framework agreement with the Procuraduría General del Estado covering technical assistance in international asset recovery cases and capacity building, as well as support for cases based on the Extinción de dominio law.
View the official Government of Peru press release (in Spanish): Procuraduría General del Estado y Basel Institute on Governance brindan capacitación sobre extinción de dominio a procuradurías públicas