Case Study 5: The Nun – Confiscating assets of the Shining Path terrorist organisation / Estudio de caso: La monja – Decomisando los activos de la organización terrorista Sendero Luminoso
This case study describes the background, legal strategy and conclusion of a landmark case of non-conviction based confiscation in Peru that has enabled the successful confiscation of around one million dollars linked to terrorist financing.
The case relates to Nelly Marion Evans Risco, a British-Peruvian woman known popularly as "The Nun". Evans held funds in a bank account in Switzerland that were intended to finance the Shining Path terrorist organisation, whose violent acts in the 1990s were responsible for an estimated 60,000 deaths in Peru.
As well as explaining the prosecutorial strategy behind the case, the study also discusses the Peruvian law on non-conviction based confiscation of illicit assets, extinción de dominio.
This case study was produced in the context of the Cooperation Agreement signed between the Basel Institute on Governance and the Public Prosecutor's Office of Peru. Its purpose is to provide a documentary record of emblematic cases of asset recovery in which there has been a successful synergy between both institutions. It is a knowledge tool suitable for both a general and specialised audience.
Open-access licence and citation
This publication is part of the Basel Institute on Governance Case Study series, ISSN 2813-3900. It is licensed for sharing under a Creative Commons BY-NC-ND 4.0 licence.
The Case Study series offers practitioners insights into interesting and precedent-setting cases involving corruption and asset recovery. Many such cases are drawn from partner countries of the Basel Institute's International Centre for Asset Recovery.
Citation: Solórzano, Oscar. 2021. Case study: The Nun – Confiscating assets of the Shining Path terrorist organisation. Basel Institute on Governance. https://baselgovernance.org/publications/case-study-the-nun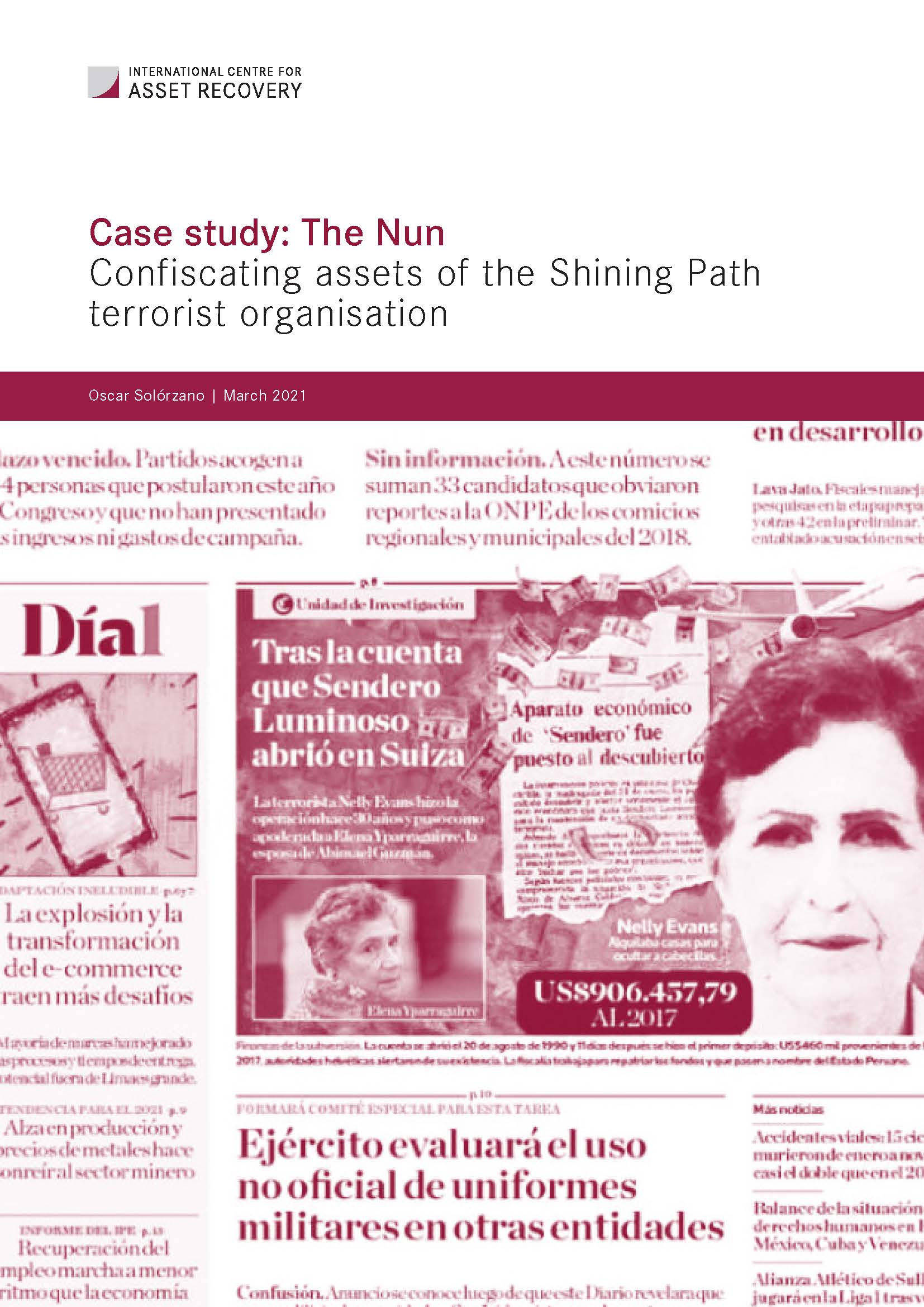 Publisher
Basel Institute on Governance
Author(s)