19. January 2023
Peruvian Government publishes integrity risk management guidelines with support from the Basel Institute's Public Finance Management programme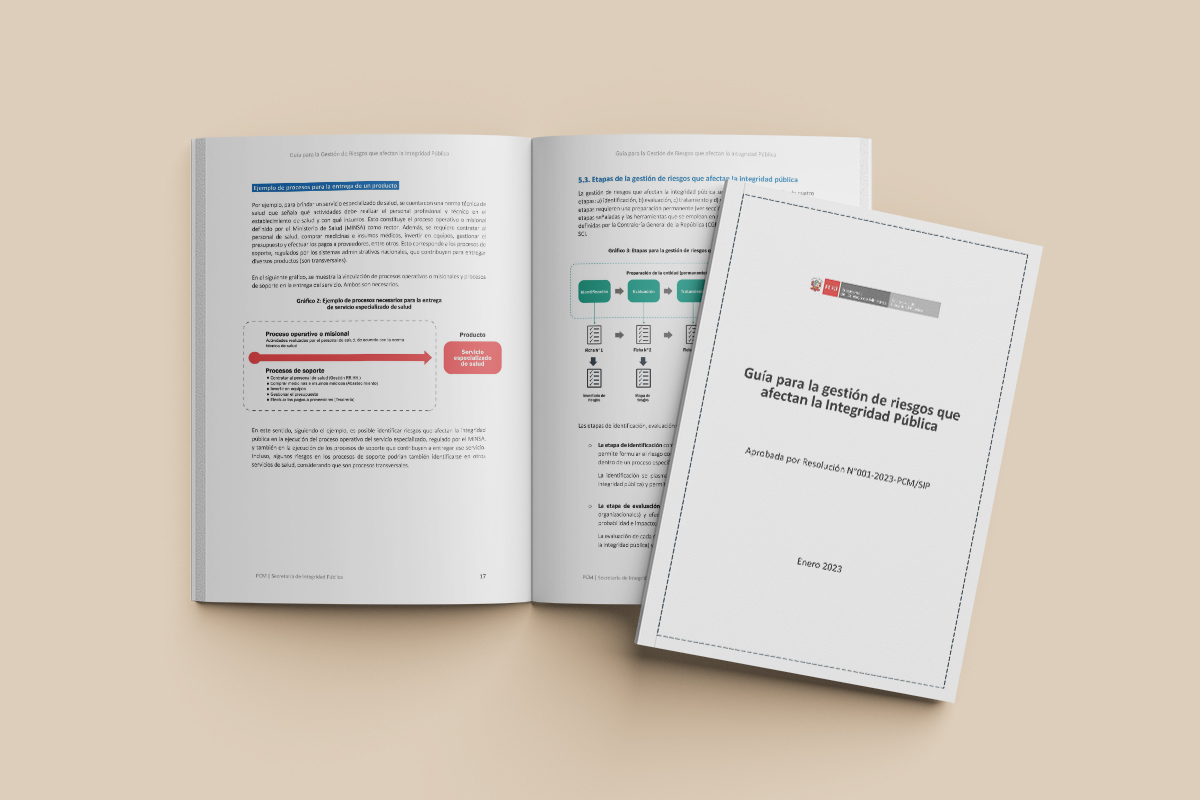 Peru has taken an important step towards improving integrity in its public administration and the ability of public-sector entities to deliver services to citizens.
The Government's Secretariat for Public Integrity has published a new Guide to Managing Risks that Affect Public Integrity, with the technical support of the Swiss SECO-funded Strengthening Subnational Public Finance Management Programme implemented by the Basel Institute on Governance.
In a press release following the Guide's formal adoption by the Presidency of the Council of Ministers, Prime Minister Alberto Otárola stressed that this action reflects the government's firm commitment to advancing the fight against corruption using a preventive approach.
Its publication, Prime Minister Otárola said, aligns with the policies of President Dina Boluarte and commitments made at the last session of the High Level Anti-Corruption Commission, during the presentation of Peru's Anti-Corruption Agenda.
What it covers
The guide seeks to help Peru's public institutions reduce the risk of corruption and other misconduct, especially in critical areas such as service provision, public procurement and human resources.
It provides detailed guidance on the underlying framework and fundamental aspects of integrity risk management plus the four phases: identification, evaluation, mitigation and monitoring/continuous improvement.
Based on international best practices and tailored to Peru's context, the Guide will strengthen the risk management component of the national Integrity Model that public-sector entities in the country are progressively adopting.
Another achievement of Programa GFP
Since 2015, a dedicated group of Public Finance Management experts has been assisting subnational governments in 11 regions and municipalities in Peru to improve their management of public finances.
Programa GFP, funded by the Swiss State Secretariat for Economic Affairs (SECO) and extended by the Peruvian and Swiss governments in 2019, has made significant achievements in the last seven years.
Among other things, an innovative training concept enabled thousands of public officials to continue building capacity even during the worst of the Covid-19 pandemic. As described in this excerpt from the Basel Institute's 2021 Annual Report, technical support by the Programme's mentors and advisors has enabled the collection of significantly more tax revenue and improved efficiency of essential services such as vaccine rollouts, the provision of school books and waste management.
Learn more about the risk management guide and programme on the Programa GFP website (in Spanish).