Guía para la gestión de riesgos que afectan la Integridad Pública
This guide to managing risks that affect public integrity was developed by Peru's Secretariat for Public Integrity of the Presidency of the Council of Ministers, with technical assistance from the Swiss-funded Subnational Public Finance Management Programme implemented by the Basel Institute on Governance.
The guide seeks to help Peru's public institutions reduce the risk of corruption and other misconduct, especially in critical areas such as service provision, public procurement and human resources.
It provides detailed guidance on the conceptual framework and fundamental aspects of integrity risk management plus the four phases: identification, evaluation, mitigation and monitoring/continuous improvement. 
The guide was adopted by the Peruvian Government on 9 January 2023, Resolution N°001-2023-PCM/SIP.
Links and other languages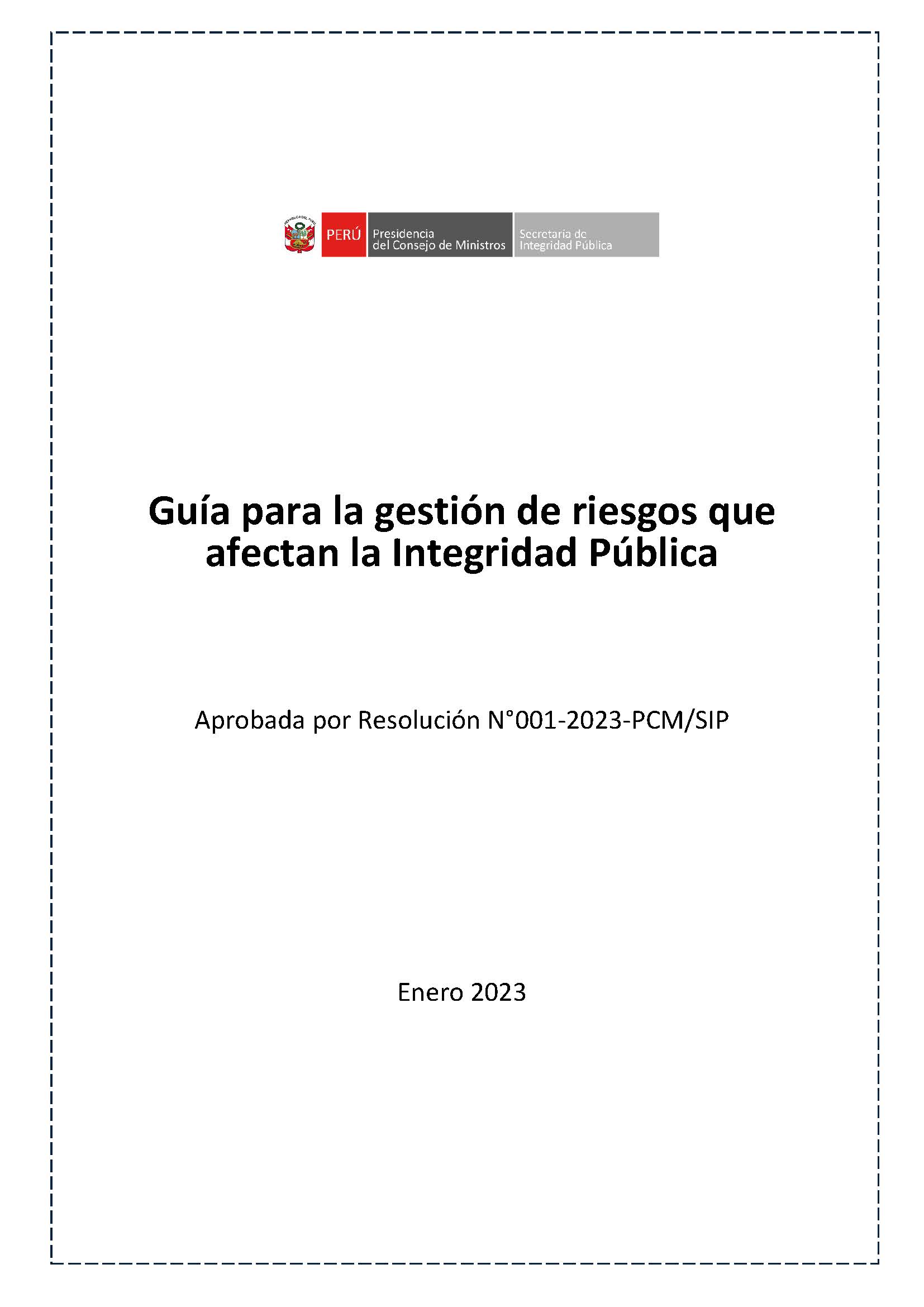 Publisher
Secretaría de Integridad Pública de la Presidencia del Consejo de Ministros - Peru