09. October 2020
Peru's Innovation Week showcases training concept of our Public Finance Management team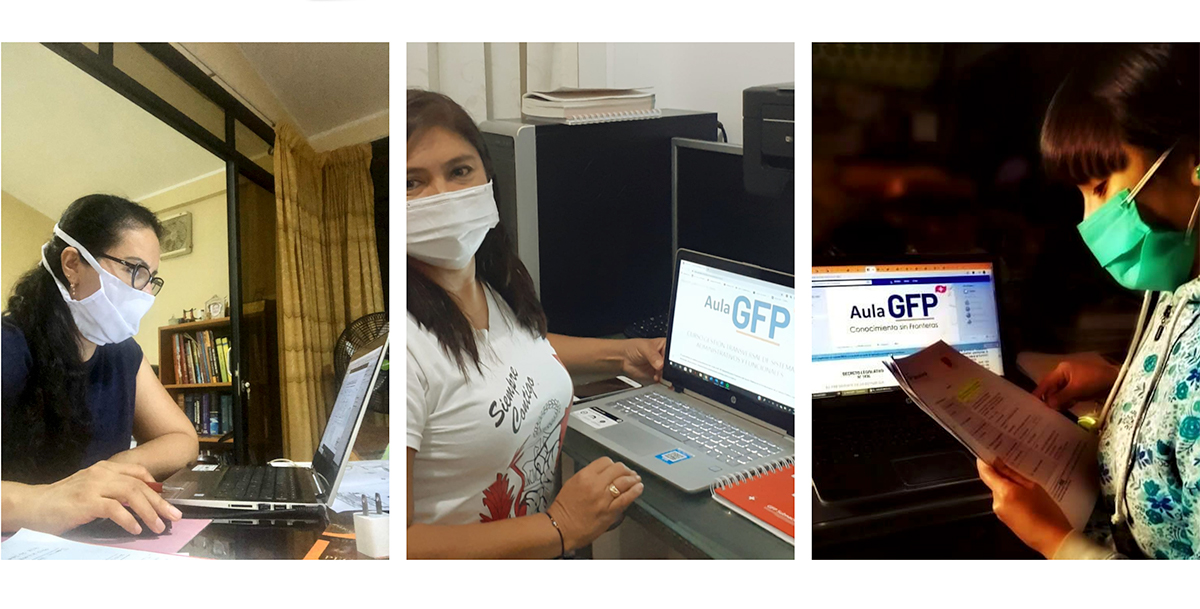 How do you carry out training for 5,000+ public officials across Peru during a pandemic? Our local Public Finance Management team explained how they achieved this at the country's recent National Innovation Week. The answer: social media and asynchronous communication.
Thanks in part to the unconventional use of social networking tools like Facebook and WhatsApp for distance learning, the training initiative is now snowballing. Joint workshops have been taking place with government ministries and civil society organisations across all regions.
The latest events have reached tens of thousands of officials despite continuing coronavirus disruption and less than ideal access to internet and computers.
The training was developed and is provided free as part of a multi-year programme financed by the Swiss State Secretariat for Economic Affairs (SECO) in Peru aimed at strengthening standards of public finance management (PFM) at the subnational level. Although the programme is targeted at 11 specific local and regional governments, the use of this innovative training approach has allowed more officials across the country to benefit from the courses and other learning events at no additional cost.
How it developed – in four stages
The team has been developing and delivering high-quality training on public finance management topics since the programme launched in 2015. The aim was to complement and support the technical assistance provided to officials from the six regional and five local governments in Peru that the programme targets.
When the pandemic broke out, the team was faced with the major challenge of carrying out training in seemingly impossible lockdown conditions. Specialists in technology and adult education came together with technical experts in public financial management to find solutions.
The first solution was an asynchronous virtual training course on transversal management of administrative systems that could be accessed by learners using their free data plans for Facebook and WhatsApp. In Peru, many phone providers offer limited amounts of free mobile data for these platforms. Despite the lockdown, the course had more than 1,000 graduates from all over the country.
A second response came with the dissemination of remote training through live seminars which included viewer interaction. These events were broadcast on Facebook and reached over 5,000 people.
In a third step, the team decided to seek synergies with the PFM Experts Network (Red de Expertos GFP), a voluntary association of public finance management experts in Peru. The Experts Network was founded last year by graduates of a university diploma course developed by the Basel Institute's Peru team during an earlier phase of the programme.
The Network members stated their willingness to continue working voluntarily to strengthen capacity building, peer learning and the dissemination of good practices in public management issues. Thanks to this collaboration, interviews with experts from Switzerland and Peru have been viewed online more than 50,000 times.
The PFM team is working on a fourth response, involving training the programme's technical assistance teams to use the social networks for capacity building of specialists in the subnational governments. The result has been massive training events reaching more than 40,000 people. The Ministry of the Economy and Finance, National Centre for Strategic Planning (CEPLAN), Ministry of Education (MINEDU) and Ministry of Health (MINSA) have all participated.
The events exceeded expectations and received registrations from cities beyond those that were originally targeted.
Find out more