02. March 2022
Building senior leadership skills to support Tanzania's fight against corruption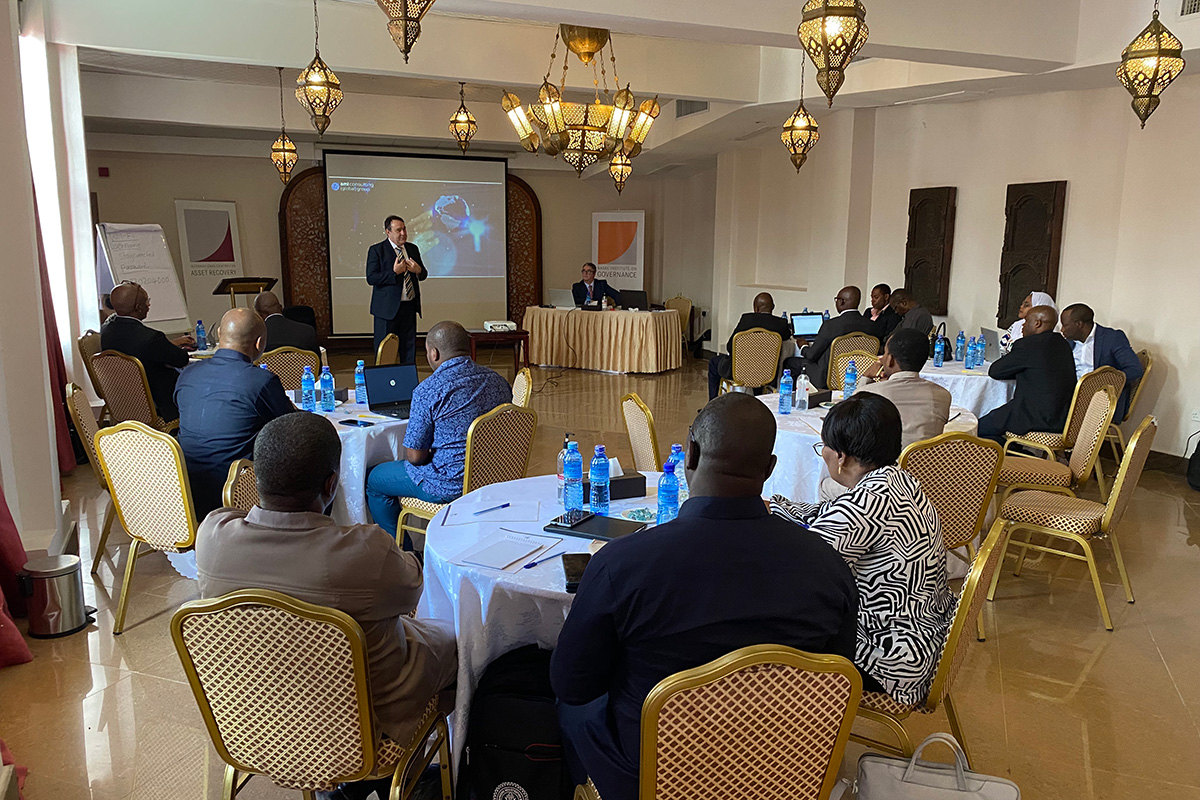 An eight-month training programme for senior leaders of Tanzania and Zanzibar's anti-corruption and economic crimes authorities concluded last week, in the presence of Minister Haroun Ali Suleiman (Zanzibar's Minister for Constitutional and Legal Affairs) and Didier Chassot (Switzerland's Ambassador to Tanzania).
The final five-day module, which took place in person, provided a chance for the 20 participants from Tanzania's Preventing and Combating of Corruption Bureau (PCCB) and the Zanzibar Anti-Corruption and Economic Crimes Authority (ZAECA) to demonstrate the leadership models and skills they had developed throughout the course.
Delivered by our International Centre for Asset Recovery (ICAR) in partnership with AML Consulting (Global), the modular Senior Leadership Development Programme covered topics including critical thinking and decision making, transformational change, leadership styles, developing teams, leading through conflict, and improving organisational culture.
Strong leadership is possibly the single most important factor in the fight against corruption and other economic crimes. As Didier Chassot, Switzerland's Ambassador to Tanzania, commented in his closing remarks:
"Supporting the fight against corruption is a priority of the Swiss Government in Tanzania, and we are therefore delighted to have supported this very valuable training, which has equipped you with critical leadership skills. Senior leaders shape organisations, drive performance, and set organisational culture, and we trust that the skills and behaviours you have learned and demonstrated during the programme will help you set standards for others to follow and deliver change."
Switzerland's Federal Department of Foreign Affairs, through the Swiss Agency for Development Cooperation (SDC) and the Embassy of Switzerland in Tanzania, has been supporting ICAR's assistance to Tanzania's anti-corruption authorities for more than six years. Since then, the programme has successfully built capacity to investigate and prosecute corruption and to recover stolen assets through hands-on mentoring combined with training and institutional development advice.
A new agreement was signed with ZAECA in June 2021, shortly before the training commenced, and with Zanzibar's Office of the Director of Public Prosecutions in January 2022.
2