08. July 2020
What's next in Tanzania's efforts to tackle corruption and recover stolen assets?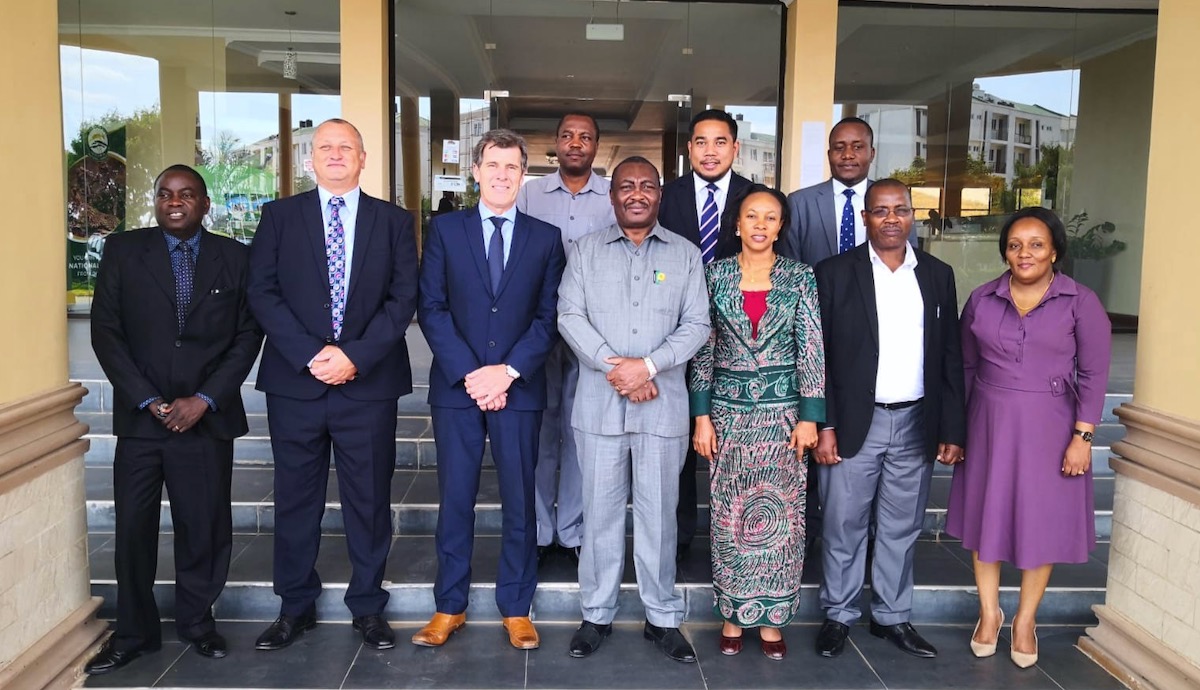 We are delighted to announce that our International Centre for Asset Recovery (ICAR)'s support to the Prevention and Combating of Corruption Bureau in Tanzania is entering an ambitious second phase.
This follows a successful first phase of our technical assistance programme, which was launched in 2016 and extended in 2019. Over these five years, the PCCB has made significant strides in its capacity to investigate and prosecute cases of corruption and recover stolen assets both domestically and internationally.
Innovation and international cooperation
In the next phase of the programme, our team of two embedded field staff plus HQ-based experts and trainers will help the PCCB build on its achievements to date.
A major aim is to embed innovative techniques for asset recovery more thoroughly into standard working processes for greater sustainability. An example is the use of Tanzania's illicit enrichment legislation, which was employed for the first time last year with the initiation of four ground-breaking prosecutions. An ICAR-developed Manual for Unexplained Wealth Investigations focused on Tanzania has been published and widely disseminated among PCCB staff.
The scope of technical assistance also includes international cooperation, which is a major hurdle for many anti-corruption authorities seeking to recover stolen assets from abroad.
Targeted capacity building
The second phase will enable the ICAR team to help address specific challenges that still remain in the asset recovery process in Tanzania.
In addition to on-the-job coaching and training programmes by our HQ-based ICAR training team on topics such as corruption in infrastructure projects, money laundering using Bitcoin and interviewing skills, ICAR-certified local trainers have delivered intensive workshops on financial investigations and asset recovery to a record 300+ Tanzanian officials. This highlights the success of our Train-the-Trainer programme in Tanzania, which is designed to make capacity building for anti-corruption officials more sustainable and expand its impact.
Priorities looking forward
Working under the new leadership of Brig General John J Mbung'o with an expanded group of officials from the Investigations Directorate, Legal Services Directorate and Intelligence Directorate, the team will focus their efforts on supporting the PCCB in:
the use of intelligence to inform and strengthen corruption investigations and asset recovery efforts;
the conduct and management of corruption investigations with an asset recovery aspect;
acquiring court orders related to proceeds of crime and prosecuting corruption cases with an asset recovery aspect;
engagement and interaction with other institutions in the wider anti-corruption process.
The Intelligence Directorate was set up in 2019 with close ICAR support and is already receiving and analysing crucial financial intelligence from around the country. Intelligence staff have already benefitted from a week-long training course delivered by the Basel Institute's Public Governance team, in which they worked together with their colleagues in the Corruption Prevention Directorate to learn how to translate corruption research and data info actionable insights.
Sustained support and funding
The Swiss Agency for Development and Cooperation (SDC) will continue to fund Tanzania's technical assistance programme as it enters the next phase.
The SDC is a core donor to ICAR, along with the UK Department for International Development (DFID), Principality of Liechtenstein, Government of Jersey and Norwegian Agency for Development Cooperation (Norad).
The sustained support of the SDC and other ICAR core donors is essential to the success of anti-corruption and asset recovery programmes, which need time, trust and dedication to bear fruit.
Find out more about ICAR's work and approach or see our FAQs.