17. August 2021
Building knowledge and inter-agency relationships in Malawi through Financial Investigations and Asset Recovery training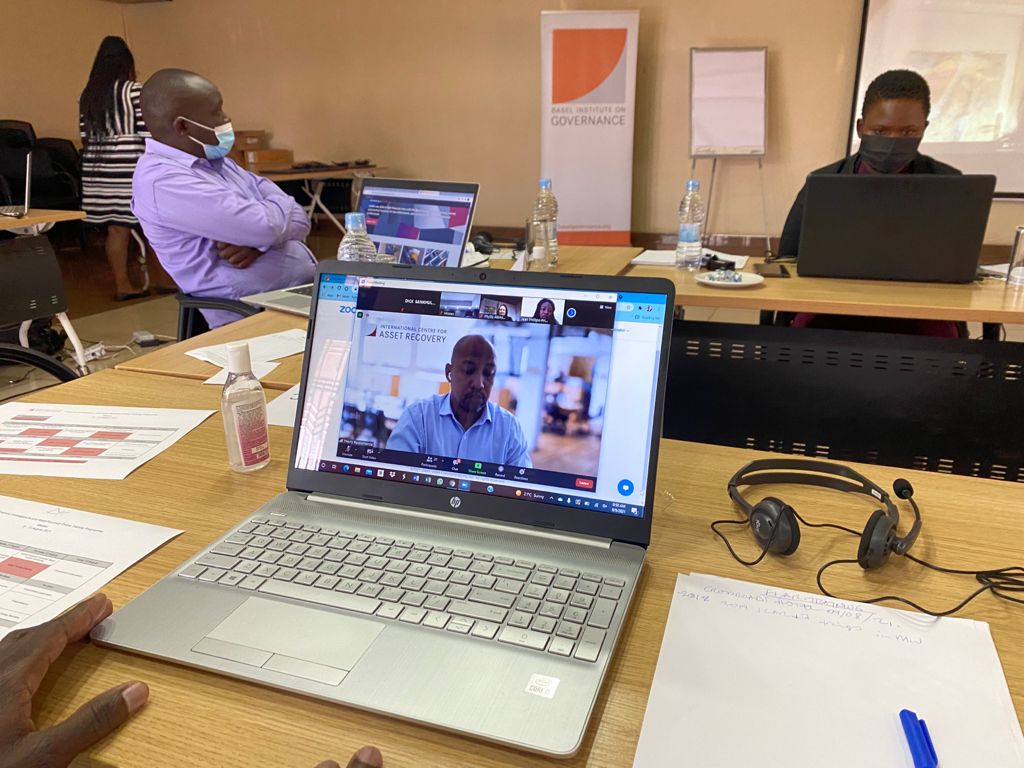 The ability to forge personal relationships and network with counterparts from other professions and agencies was somewhat lost during the pandemic restrictions. But the latest International Centre for Asset Recovery (ICAR) training programme delivered in Malawi was a strong reminder of just how important this personal networking is in the fight against corruption.
Our ICAR team delivered the flagship Financial Investigations and Asset Recovery training programme remotely, but 19 of the 20 participants were all gathered in the same room.
This means that prosecutors from both the Office of the Director of Public Prosecutions and the Anti-Corruption Bureau, members of the Judiciary, investigators, and representatives from other relevant agencies including the Financial Intelligence Authority, could all undertake the practical exercises and work through a simulated money laundering investigation together around a table. As one participant commented:
"It's been a great forum for networking. I have interacted with people from other agencies for the first time."
Inter-personal relationships enhance inter-agency cooperation, as our training and technical assistance programmes have demonstrated all over the world. This is especially crucial in the case of Malawi, which is surging ahead in its efforts to investigate and prosecute corruption and money laundering and to recover stolen assets.
Some of the participants are actively involved in the investigation, prosecution or adjudication of such cases, and attest to the value of the training for their work. Comments included:
"Malawi has a myriad of fraud and money laundering cases. The knowledge acquired will definitely be put to great use."
and
"These five days have catapulted me into dimensions of financial crime-related processes that I had never thought of before. I will be sure to put them into practice in my work."
Another commented on the international cooperation aspect, saying that the Mutual Legal Assistance (MLA) aspects of the workshop were "eye-opening" and: 
"...came at the correct time as we are currently doing many MLAs".
The Basel Institute has recently published a new free eLearning course on International Cooperation and MLA, which some of the participants also praised in their feedback.
The training programme supports the UK-funded Tackling Serious and Organised Corruption (TSOC) programme in Malawi, which our Lilongwe-based team has been implementing since 2016.
The ICAR training team has delivered multiple training workshops in Malawi since 2018 and is witnessing an encouraging increase in money laundering convictions and the development of strong money laundering and asset recovery jurisprudence. For example, Malawi recently achieved its first non-conviction based forfeiture order under the Financial Crimes Act, a decision viewed as ground-breaking by the participants.