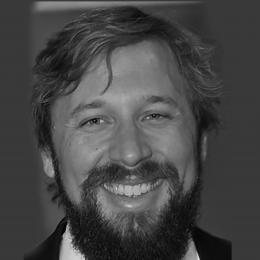 Dr. Timothy Wittig joined the Basel Institute in January 2019. Dr. Wittig serves as the Head of Intelligence and Analysis for United for Wildlife's Financial and Transport Taskforces. In this context, he designed and currently manages a multi-stakeholder intelligence platform that sends regular alerts on wildlife trafficking risks and trends to members of the two Taskforces. These include financial crime specialists from the world's major financial institutions and transport industry stakeholders representing around 80% of the world's shipping fleet and most major airlines. 
He has extensive field experience relating to wildlife trafficking, organised crime and illicit finance throughout sub-Saharan Africa, Southeast Asia and Central America. He has worked in East Africa as senior wildlife trafficking analyst for the Wildlife Conservation Society and led a team of field analysts at US Africa Command (AFRICOM). While at AFRICOM, Tim's field research and analysis of wildlife trafficking networks in Eastern and Southern Africa contributed to the formation of the US national strategy on wildlife trafficking. He was also one of the authors of the first national US intelligence estimates on wildlife trafficking.
In parallel to his practical work, Tim is a conservation scientist and was a tenured professor of International Relations at the University of Groningen in the Netherlands prior to joining the Basel Institute. He has held a variety of university research and faculty appointments over his career, including at Johns Hopkins University, U.S. National Defense University, the University of Amsterdam, and the University of St Andrews, where he received his PhD. He is a well-regarded speaker and educator and the author of numerous publications, including a 2011 book "Understanding Terrorist Finance".