Poaching, Wildlife Trafficking and Organised Crime
One of the most serious security threats posed by poaching and wildlife trafficking may also be one of the least well documented: their relationship with organised crime.
To shed light on the subject, this chapter analyses the most common narratives on the link between poaching, wildlife trafficking and organised crime – and the security threat this link poses in African source and transit countries.
The focus is predominantly on higher-level wildlife trafficking beyond the poaching stage. Here, the chapter argues that the dominant narratives frequently assert the fact of organised criminal involvement without going as far as they might to consider its security implications.
The chapter goes on to highlight a number of obstacles to addressing these security dimensions. It does so emphasising the stumbling blocks posed by a lack of understanding of the precise dynamics of wildlife trafficking and its overlaps with other forms of organised crime.
This chapter appears in Haenlein, Cathy, M. L. R. Smith, eds. Poaching, Wildlife Trafficking and Security in Africa: Myths and Realities. Whitehall Paper 86. London: Royal United Services Institute for Defence and Security Studies, 2016. ISBN: 9781138743779
Links and other languages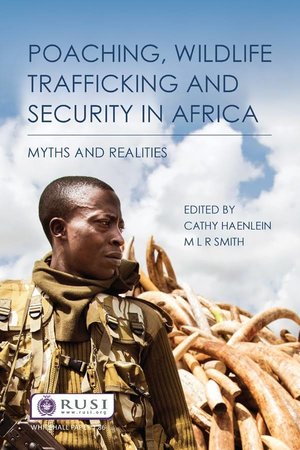 Publisher
Royal United Services Institute for Defence and Security Studies
Author(s)