Special analysis: How will COVID-19 impact global wildlife trafficking?
This special analysis provides a predictive assessment of likely impacts of the COVID-19 pandemic on illegal wildlife trade activities, associated risks to transport and finance companies, and possible futures in our response.
It is a United for Wildlife Taskforce report published in partnership with the Basel Institute on Governance.
Links and other languages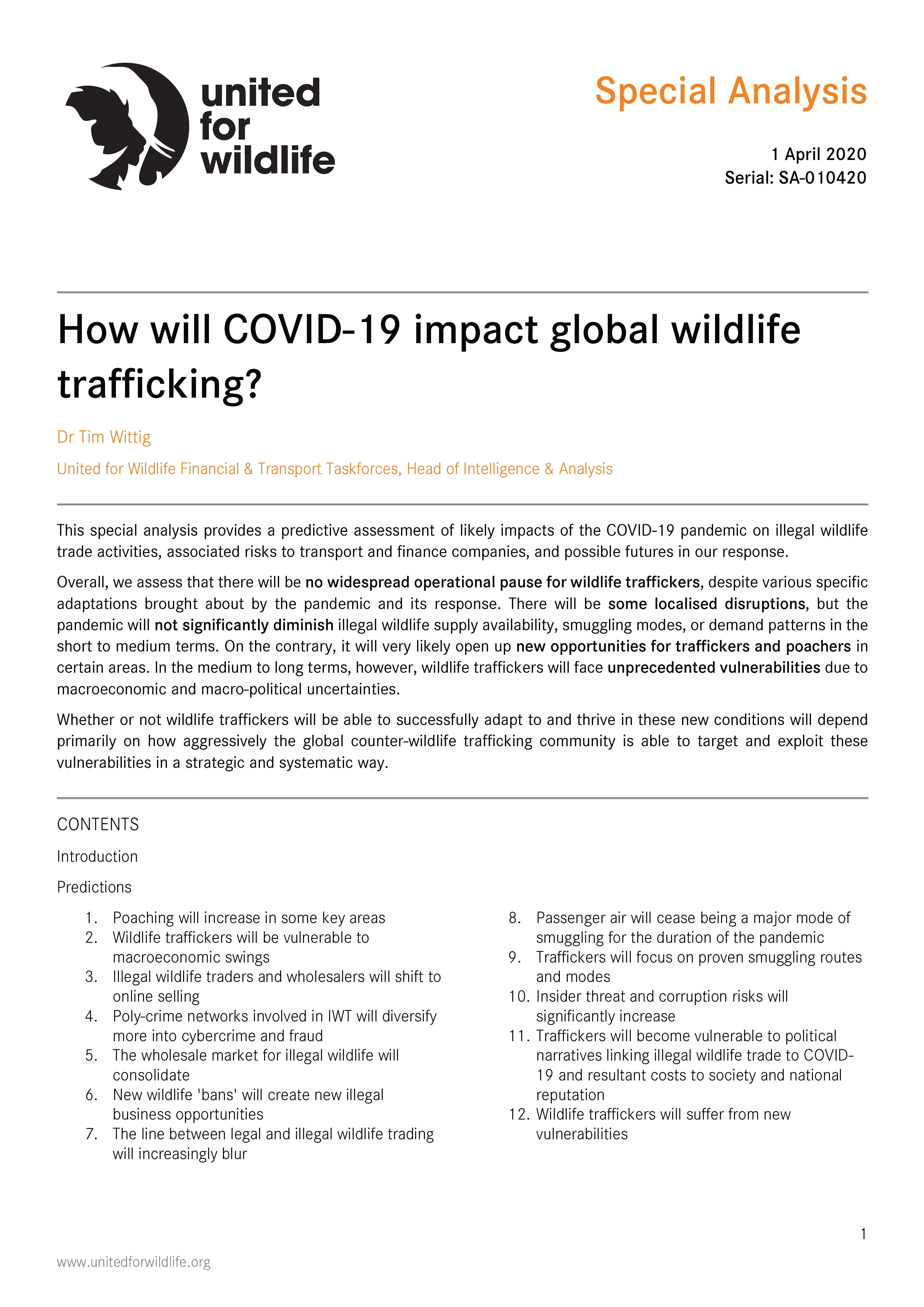 Publisher
Basel Institute on Governance; United for Wildlife
Author(s)