White Paper 3 - Fight against corruption
The International Law Association's White Paper on corruption covers the current global anti-corruption landscape, present challenges, and the way forward to combat this scourge. It endorses the role of anti-corruption Collective Action as a means to fight and prevent corruption, and advocates for an increased cooperation with the private sector in the repression of bribery.
T
he High-Level Reporting Mechanism is also identified as a practical way to enhance transparency in public procurement.
Basel Institute former President Mark Pieth along with Managing Director Gretta Fenner contributed to the discussions and reflections around this paper.
Links and other languages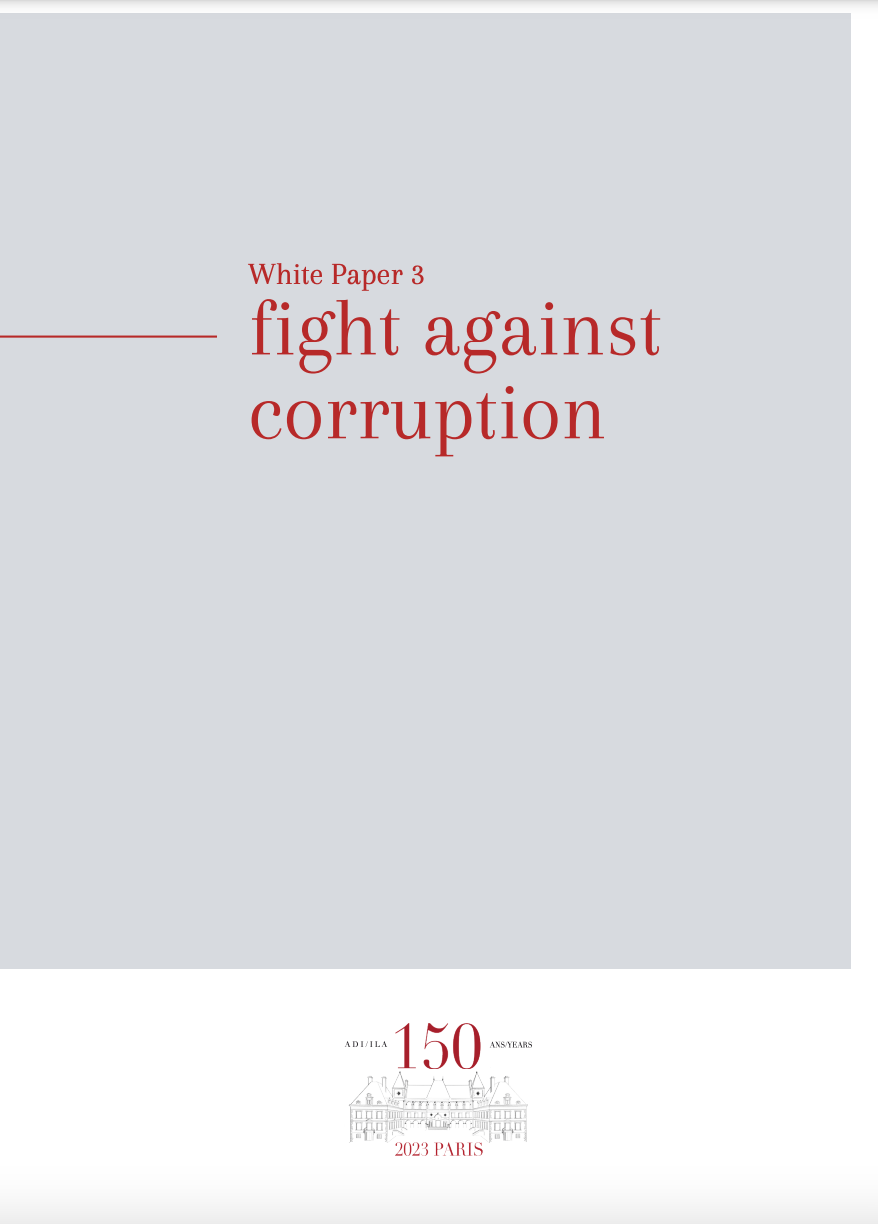 Publisher
International Law Association (French Branch)