A Swiss–Peruvian asset recovery case boosts prospects for non-conviction based forfeiture
In an article published in the inaugural issue of the Bulletin of The International Academy of Financial Crime Litigators, Oscar Solorzano and Gretta Fenner analyse a recent decision of the Swiss Federal Supreme Court, which cleared the way for returning funds tied to corruption to Peru. The decision sets an important precedent for the use of non-conviction based forfeiture laws to recover illicit assets in the absence of a criminal conviction. This is a crucial step in the fight against global corruption. 
The Bulletin is a new publication from The International Academy of Financial Crime Litigators. It has been established to transmit the work of Academy Fellows, draw attention to matters of importance to the legal community and provide high-level analysis of cutting-edge issues in global financial crime investigations and litigation. The Basel Institute on Governance acts as Secretariat to the Academy.
Links and other languages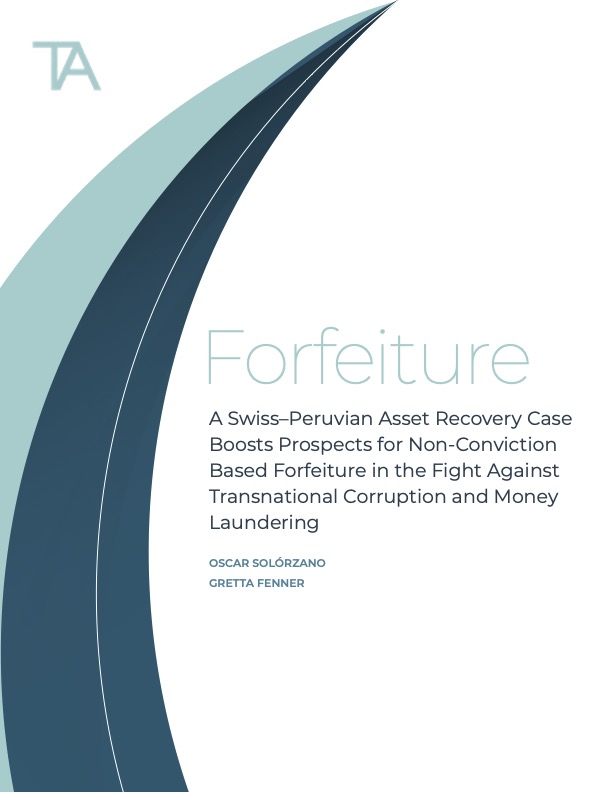 Publisher
International Academy of Financial Crime Litigators
Author(s)