Returning Stolen Assets - Learning from past practice
Before the adoption of UNCAC, there was no policy or international legal framework guiding the disposal and monitoring of repatriated assets. As a result, there were no globally accepted rules to follow when repatriating confiscated assets to requesting countries. 
Even after the adoption of UNCAC, global practice regarding the disposal of repatriated assets remains unclear. Indeed Article 57 (5) of UNCAC does not provide clear guidance in relation to the final disposal of confiscated assets.
The selected case studies in Peru, Nigeria, Kazakhstan and Angola explore the proactive and innovative practice of Switzerland in the past decade in recovering, repatriating and monitoring stolen assets. 
These four cases, which are different from various aspects, in particular the types of the mechanism of monitoring, are insightful and yield some important lessons. The lessons drawn in the respective cases highlight the successes achieved as well as some challenges encountered. The Swiss experience has influenced reflection on existing policies and legislation regarding the disposal and monitoring of repatriated assets, including in the context of the introduction by the Federal Council of the Restitution of Illicit Assets Act (RIAA 2011) and, in May 2013, the opening of a consultation procedure on the draft of a new federal act on the freezing and restitution of potentates' assets.
This selection of case studies has been drafted as background document to the two-day workshop on Returning Stolen Assets, organised by the Basel Institute on Governance's International Centre for Asset Recovery (ICAR) in collaboration with the Directorate for Public International Law of the Swiss Federal Department of Foreign Affairs (FDFA/DPIL) in October 2013 in Küsnacht/Zürich, Switzerland. 
Links and other languages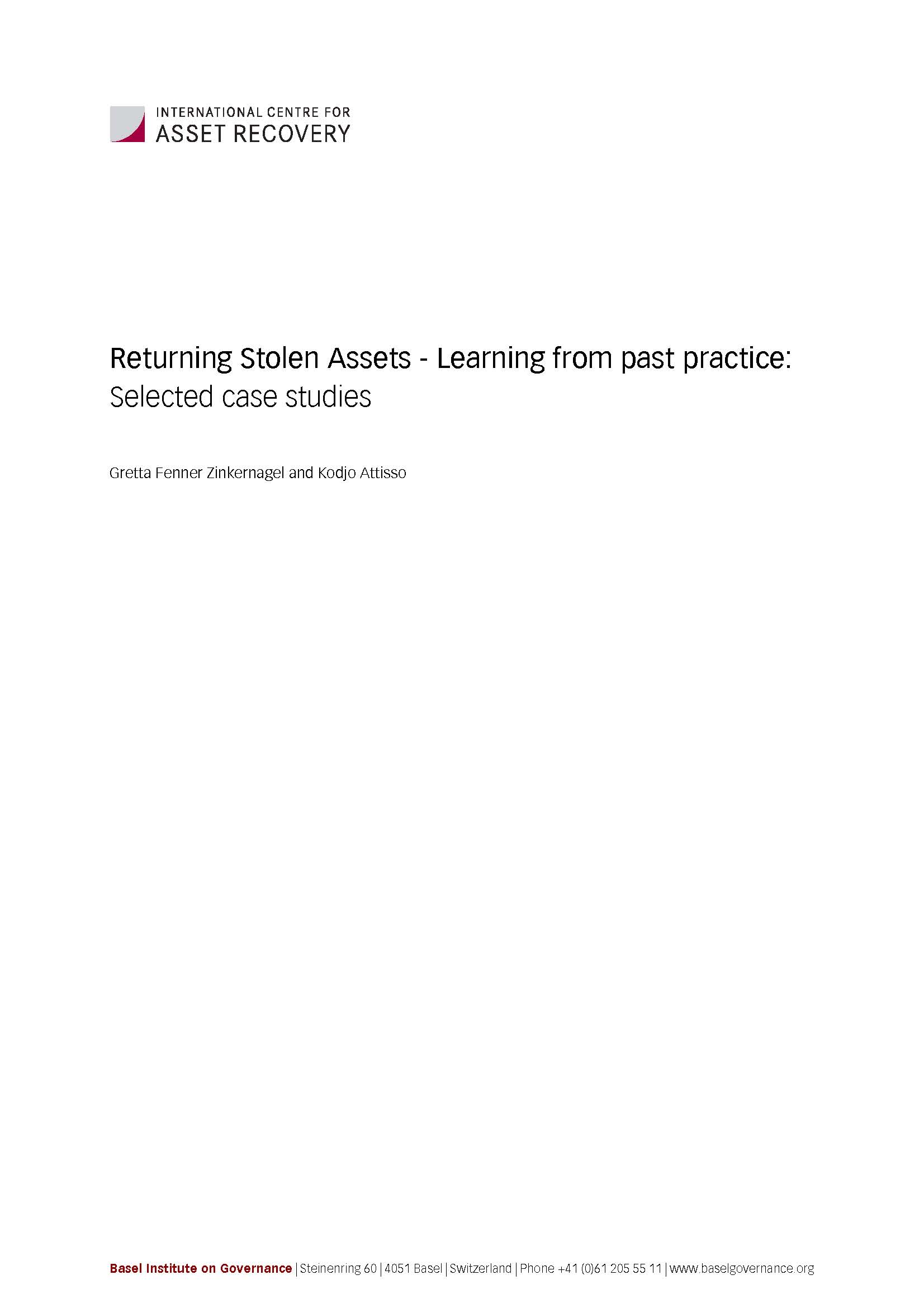 Publisher
Basel Institute on Governance
Author(s)