Quick Guide 2: Intelligence
Manuel Medina, specialised Intelligence Analyst for our Illegal Wildlife Trade programme, sets out the basics of intelligence analysis and why we do it. Key questions are:
What is intelligence in a nutshell?
What types of intelligence are there?
How does intelligence reduce information overload?
How do you know whether intelligence is reliable?
How is intelligence produced?
About this Quick Guide
This work is licensed under a Creative Commons Attribution-NonCommercial-NoDerivatives 4.0 International License. It is part of the Basel Institute on Governance Quick Guide series, ISSN 2673-5229.
Links and other languages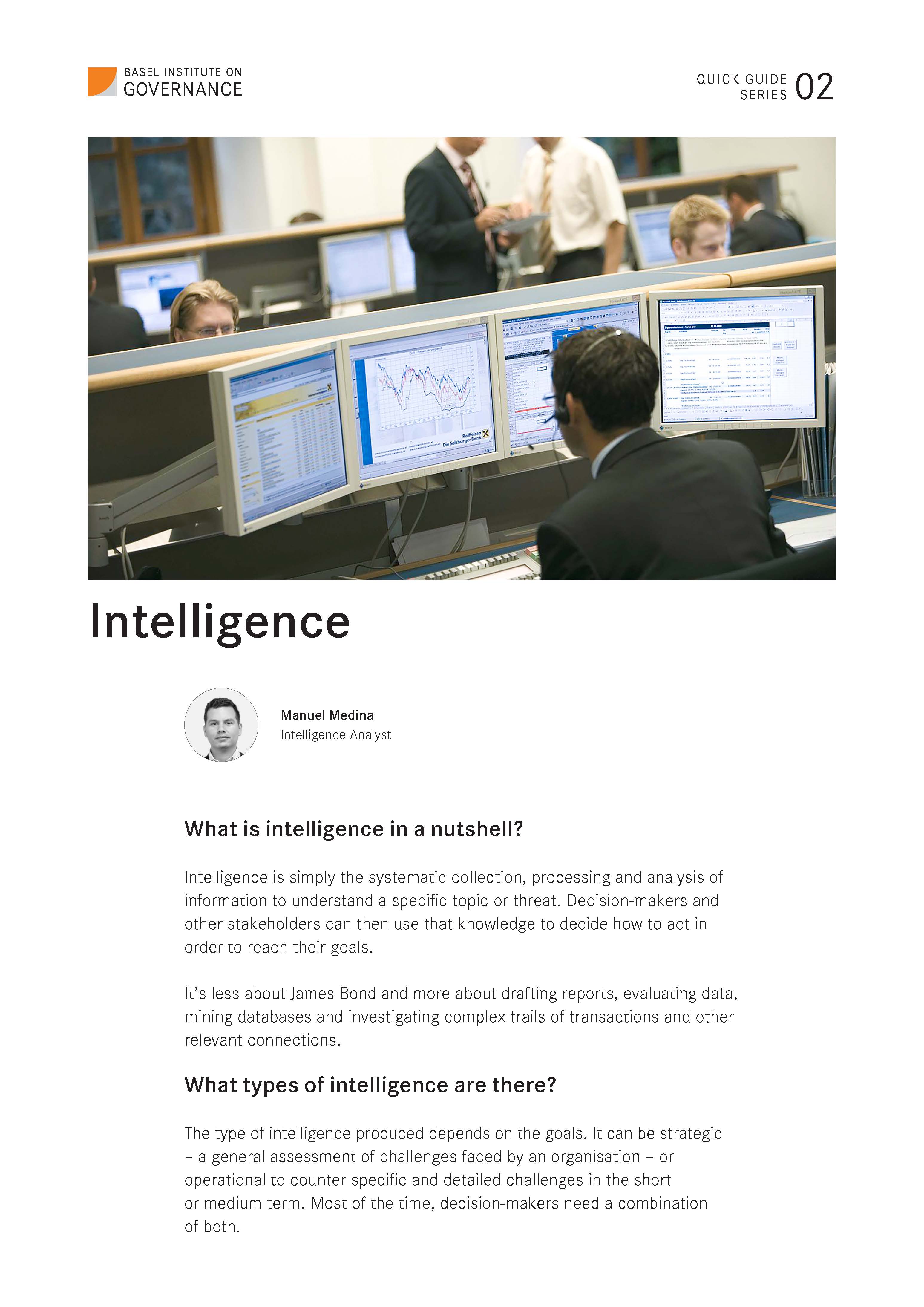 Publisher
Basel Institute on Governance
Author(s)