Perda sem condenação na recuperação de ativos: Recomendações da Conferência de Lisboa – 5, 6 e 7 de Julho 2022
Este breve relatório resume as principais recomendações da Conferência de Lisboa sobre o potencial do confisco civil para recuperar bens ilícitos, que teve lugar em Lisboa, Portugal, em 5-7 de Julho de 2022. A conferência reuniu representantes de alto nível de Angola, Cabo Verde, Moçambique e Timor-Leste, juntamente com peritos internacionais.
As recomendações incluem:
Harmonização da legislação e sua correta aplicação
Abordagem integrada e coordenação entre as várias instituições
Rapidez e autonomia
Cooperação judiciária internacional
Abordagem multidisciplinar - criação de novos mecanismos
Investimento na formação
A conferência teve lugar no contexto do programa de Apoio à adopção de legislação de confisco civil como ferramenta para a recuperação de activos. O programa e uma iniciativa do International Centre for Asset Recovery (ICAR) do Basel Institute on Governance, financiado pelo Bureau of International Narcotics and Law Enforcement Affairs do Departamento de Estado dos EUA, que explora o potencial de inovação na recuperação de bens através de mecanismos de perda/confisco sem condenação.
Links and other languages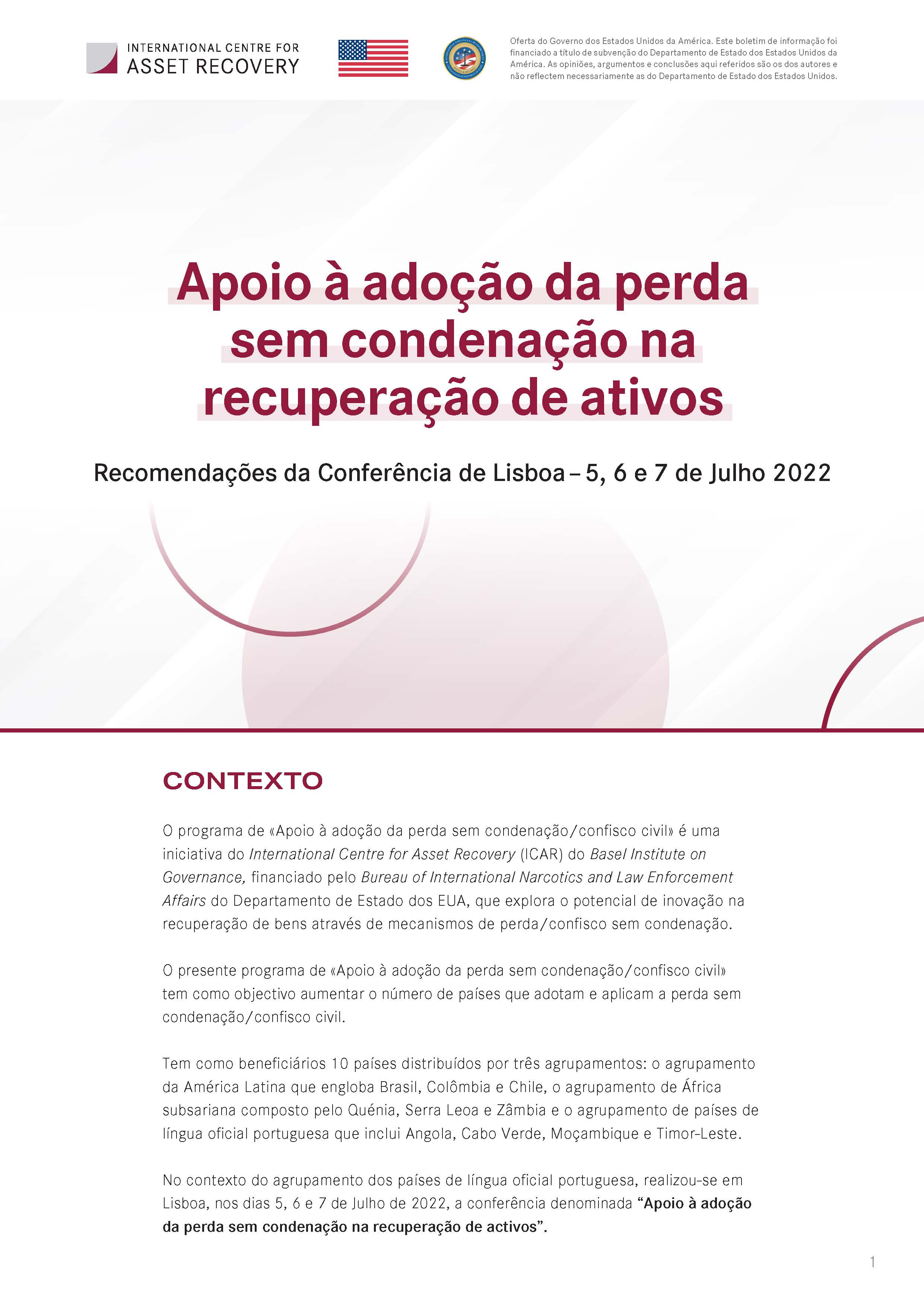 Publisher
Basel Institute on Governance