Human resource management patterns of (anti) corruption mechanisms within informal networks
In this article, we propose to comprehend the corruption mechanisms of tender bidding processes in terms of Human Resource Management (HRM) practices within informal networks. 
Taking the context of Kazakhstan, we analyze the behavior of individual actors as members of informal networks. Our analysis shows that both corruption and anti-corruption mechanisms can be explained in terms of HRM practices such as (camouflaged) recruitment (e.g. of powerful government officials via network ties), compensation (e.g. kickbacks for corruption; social recognition or shame for anti-corruption) and performance management (e.g. demonstrative punishment for corruption; extreme formalization, peer pressure or  social sanctions for anti-corruption).
This report is part of a research project funded by the Anti-Corruption Evidence (ACE) Programme of the UK's Department for International Development (DfID) and the British Academy. 
Links and other languages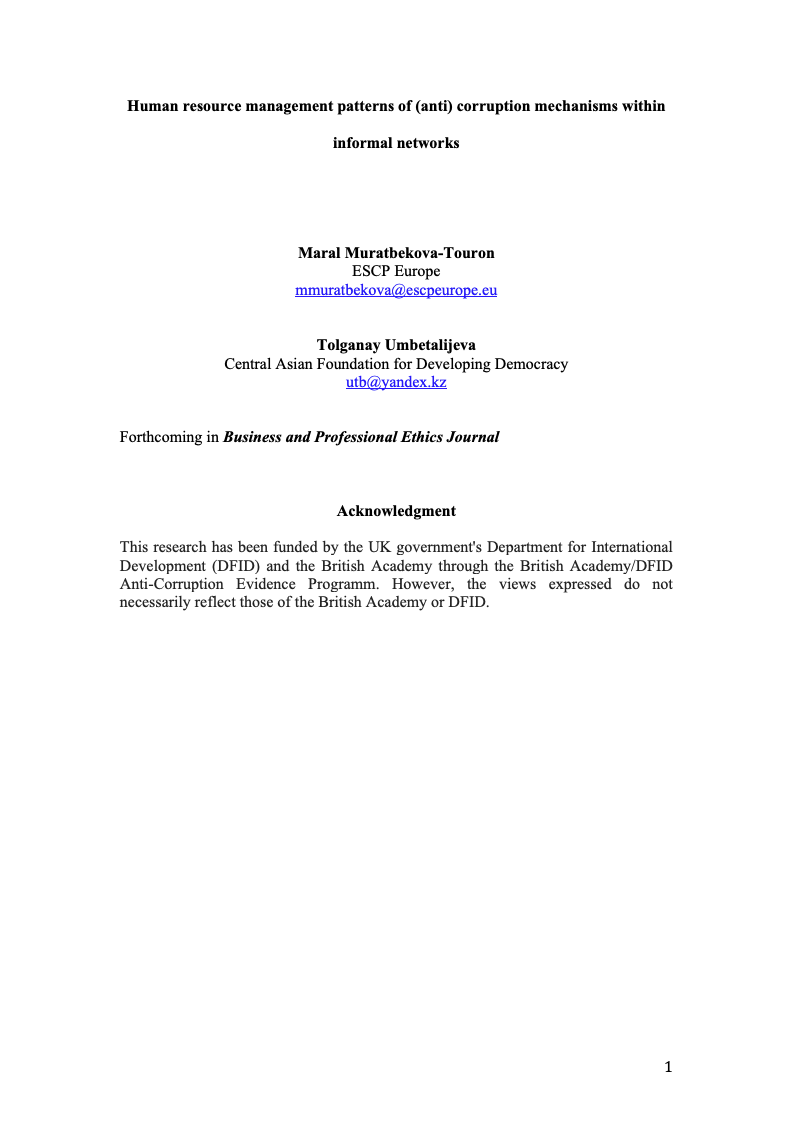 Publisher
Business and Professional Ethics Journal
Author(s)