Designing a High Level Reporting Mechanism for Business - A Guidance Note for Governments
This document provides general guidance to governments on how to develop and manage a High Level Reporting Mechanism (HLRM).
The HLRM is a tool that can:
provide a constructive approach for companies and governments to deal with bribery solicitation;
improve the prospects for foreign direct investment;
create trust and transparency for business;
be adapted to different legal or institutional contexts
provide a swift and flexible method to obtain practical results
promote transparency and integrity.
The concept was originally developed by the Basel Institute on Governance, the OECD and Transparency International, together with a group of international companies.
The note consolidates knowledge regarding similar mechanisms from various sources, including preliminary lessons drawn from practical experience in establishing two such mechanisms in Colombia and Ukraine.
The document was published jointly by the Basel Institute on Governance and the OECD.
Links and other languages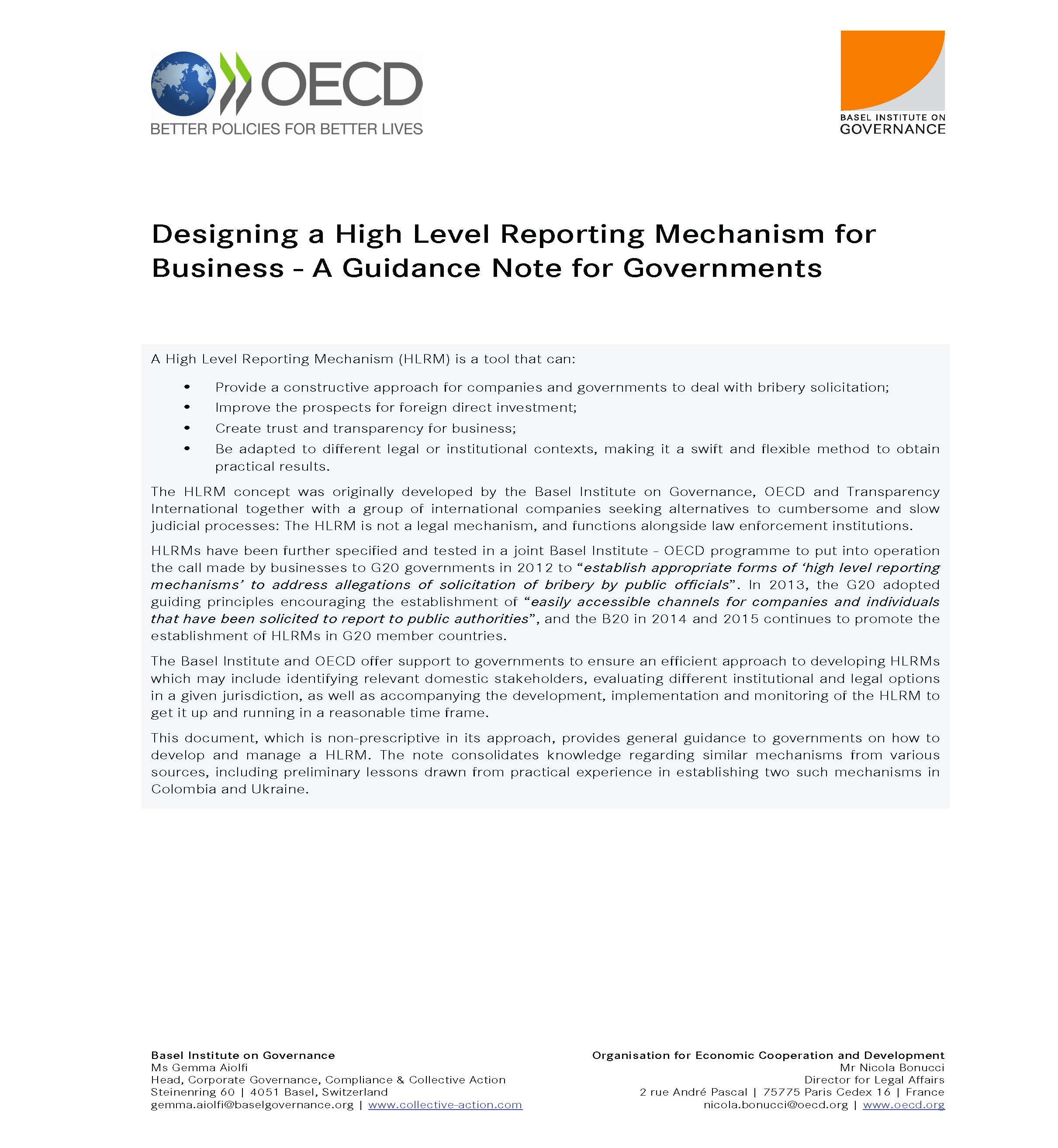 Publisher
Basel Institute on Governance
Author(s)