A capacidade do Brasil de recuperar ativos ilícitos: Um diagnóstico de acordo com os 9 princípios da recuperação de ativos
O objetivo deste diagnóstico é contribuir para a melhoria contínua das capacidades dos Estados beneficiários de recuperar ativos ilícitos provenientes da perpetração de crimes graves, tais como corrupção, lavagem de dinheiro, tráfico de drogas, entre outros.
De forma sequencial, este diagnóstico avalia a capacidade de resposta institucional e legislativa que os Estados implementaram para enfrentar o fenômeno da delinquência financeira e o fluxo de ativos ilícitos. Neste sentido, avalia-se a cadeia de valor da recuperação de ativos implementada no Brasil, com base nas regras adotadas pelas organizações encarregadas de determinar as normas internacionais.
No entanto, este diagnóstico não pretende ser exaustivo. Pelo contrário, apresenta-se como um documento de trabalho que oferece uma visão geral sobre o problema da recuperação de ativos no Brasil.
O diagnóstico está dividido em dois capítulos.
O primeiro descreve a estrutura institucional do Brasil e suas principais prerrogativas no processo de recuperação de ativos.
O segundo avalia a estrutura legal e institucional em conformidade com os nove (9) princípios relacionados ao processo de recuperação de ativos e às normas internacionais.
Este diagnóstico foi possível graças ao financiamento do Bureau of International Narcotics and Law Enforcement Affairs (INL) e do Departamento de Estado dos EUA, no âmbito do programa intitulado "Apoio na adopção da perda sem condenação como uma ferramenta para a recuperação de activos (Programa INL)".
Links and other languages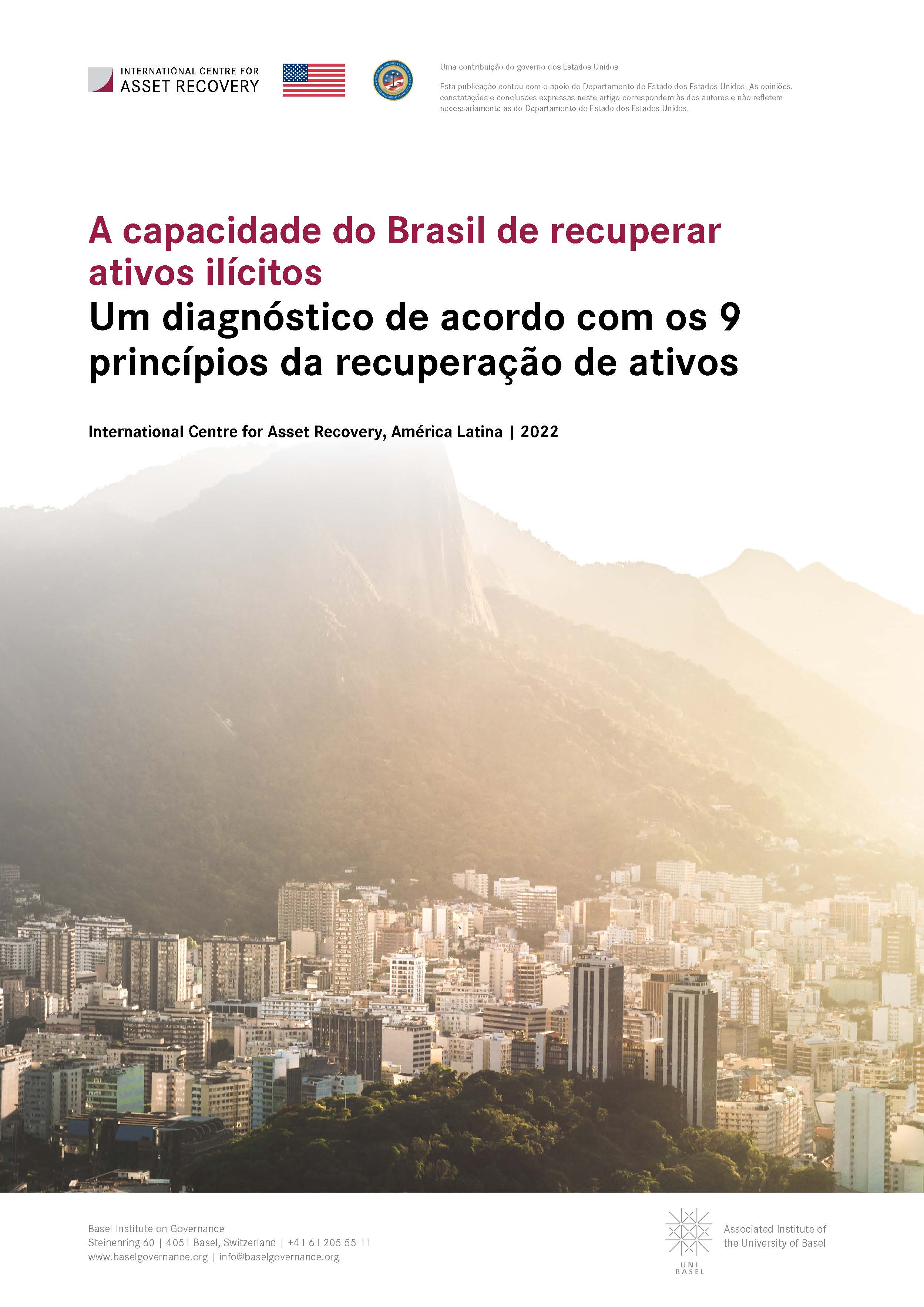 Publisher
Basel Institute on Governance
Author(s)