Event
Launch: Basel AML Index 2023
Today's biggest money laundering risks – and why they matter
Join the launch of the 2023 Public Edition of the Basel AML Index to explore some of the biggest and trickiest topics facing anti-money laundering and counter financing of terrorism (AML/CFT) professionals.
On the agenda:
The global picture: What this year's Basel AML Index says about geographical risks of money laundering and terrorist financing
Terrorist financing through non-profit organisations – and unintended consequences on humanitarian work and human rights
Virtual currencies: Are countries not worried enough?
Confiscating assets: Why so few? Why so difficult?
We'll speak to leading financial crime fighters from regulators, international banks and academia:
Kateryna Boguslavska, Project Manager Basel AML Index, Basel Institute on Governance
Nico di Gabriele, Senior Team Lead, European Central Bank*
Alan Ketley, Executive Secretary, The Wolfsberg Group
Roberto de Michele, Division Chief, Inter-American Development Bank 
Dr Joseph Pozsgai-Alvarez, Associate Professor, School of Human Sciences, Osaka University, Japan
Malcolm Wright, Head of Regulatory, OKX
Gretta Fenner, Managing Director of the Basel Institute on Governance, will moderate.
Date: 13 November 2023
Time: 14:00 Basel | 08:00 New York | 20:00 Singapore
*The opinions expressed by Nico di Gabriele are personal and may not necessarily coincide with those of the ECB.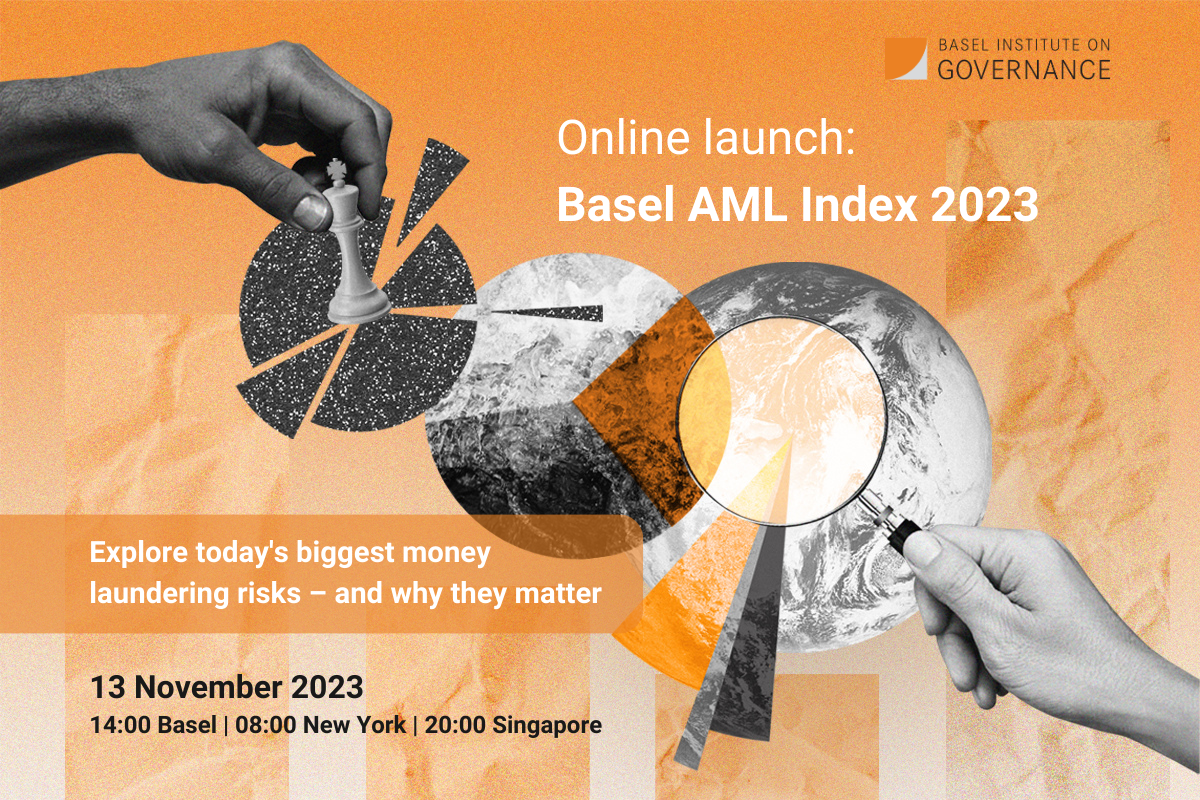 Start date
13 November 2023
End date
13 November 2023
Organiser
Basel Institute on Governance