Course
Cryptocurrencies and AML compliance training: 4–7 December 2023
A four-day training course on the fundamentals of cryptocurrencies, financial crime and anti-money laundering (AML) compliance.
Delivered virtually over four 3-hour sessions, the course aims to help practitioners from a wide range of law enforcement, financial and business sectors prevent, detect and investigate the use of cryptocurrencies for illicit activities. 
The workshop centres around a practical money laundering case scenario, in which participants will investigate the "cleaning" of stolen assets for integration into the financial system by tracing transactions through the blockchain.
Policymakers, regulators and investigative journalists will also benefit from the comprehensive introduction to virtual assets and blockchain analysis, due diligence and risk management. The course covers the implications of EU anti-money laundering directives and ultimate beneficial ownership requirements.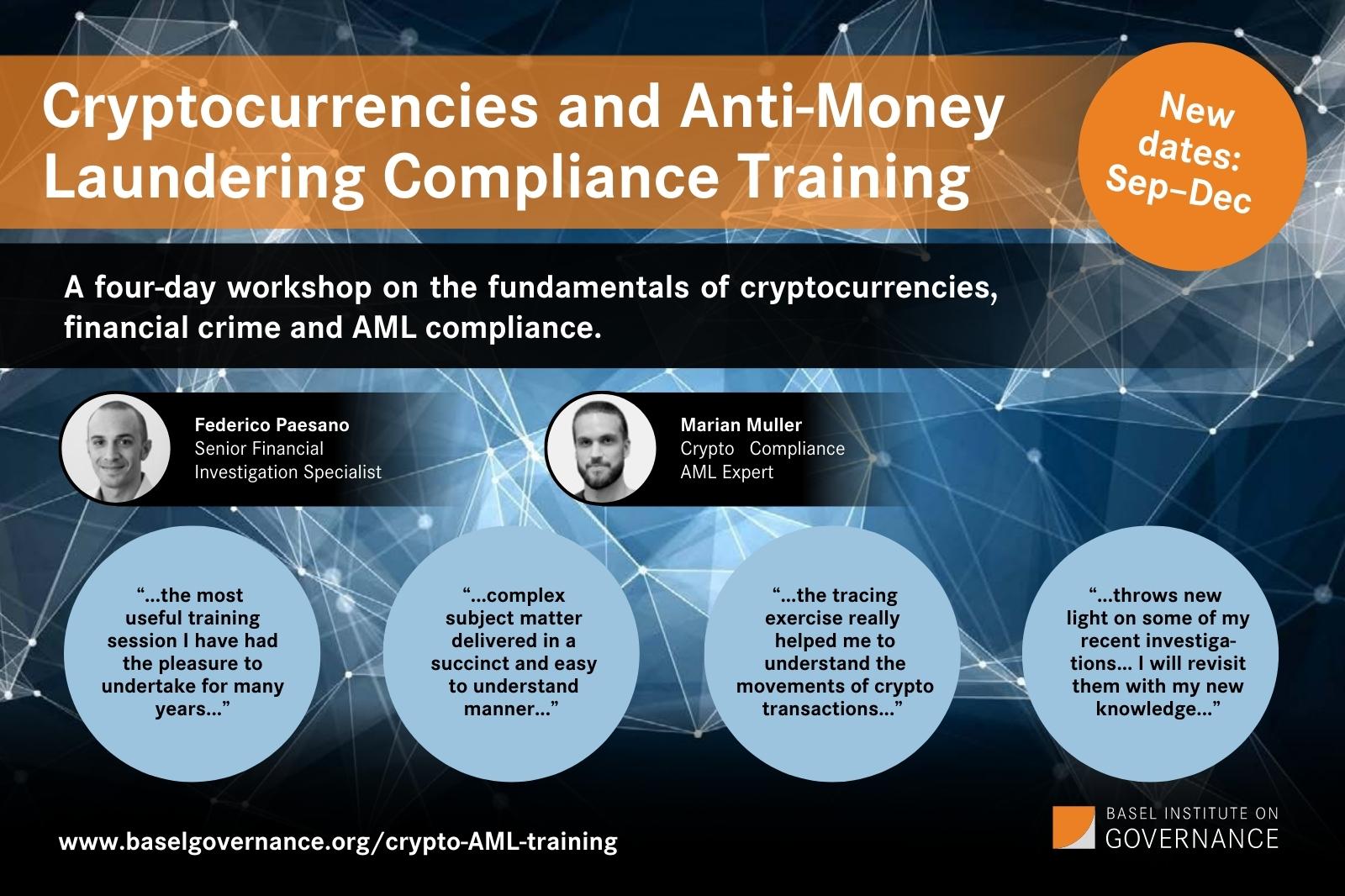 Start date
4 December 2023
Organiser
Basel Institute on Governance